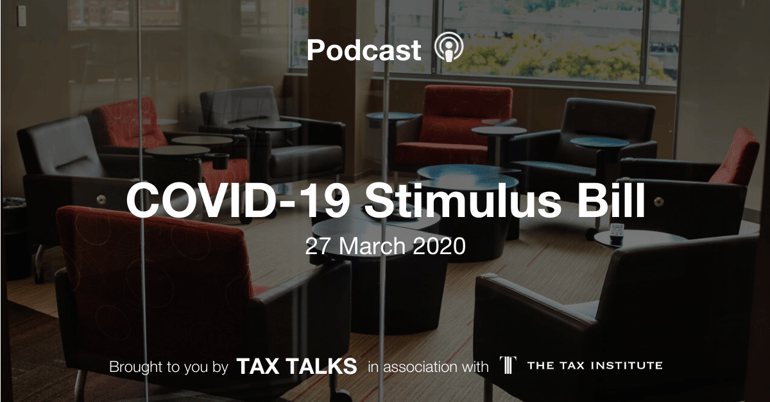 The Tax Institute Senior Tax Counsel, Bob Deutsch, joined the hosts of the Tax Talks podcast to discuss the COVID-19 stimulus bill being passed into law and delve further into the measures, including how the cash boost will be calculated.
Passed through both the House of Representative and the Senate on Monday night, 23 March 2020, the bill covers 5 main measures:
Cash boost of up to $100,000
Instant asset write-off of $150,000
Investment incentive
$20,000 access to super
50% government guarantee for business loans
Listen to Bob below.
Related listening: Hear Bob on Tax Talks previous episode, detailing the first set of COVID-19 stimulus measures.