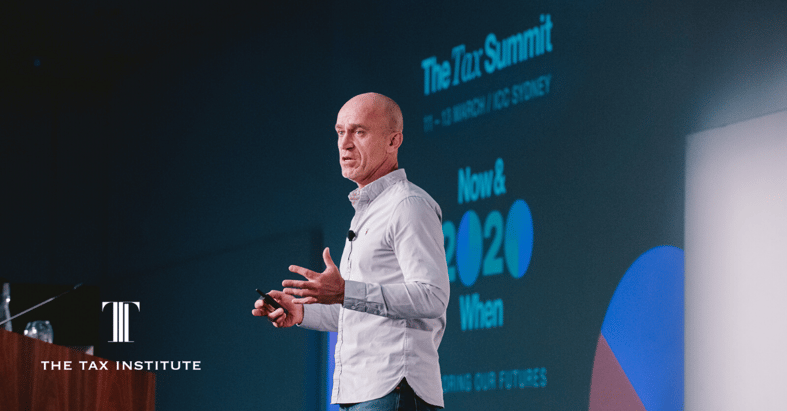 From data-driven decision-making to more agile and collaborative ways of working, embracing digital innovation is critical to surviving the current fast-changing business landscape.
Former Facebook CEO for Australia and New Zealand,
Stephen Scheeler
shared his views on why in today's volatile environment, digital disruption will continue to impact businesses across Australia, and how he has seen the field already change over the past decade through the lens of major heavy-hitters in the innovation space.

Digital dominates
Digital brings together three things: data, technology and analytics. Through leveraging these mechanics, Stephen says despite the current challenging times, fresh opportunities will emerge for boards, CEOs and employees to find new inspiration for disruption.
"There are key areas that I always say you should focus on through a digital lens. Firstly, products and services that you sell, secondly assets that you have inside of the business including your websites and mobile apps, and finally how things get done in the business, all need to become digitised," says Stephen.
Stephen highlights that it's particularly important for businesses to focus on these areas as disruption mechanics can be identified across all of them at any time.
"When you look at the most disruptive companies in the world, such as Facebook, they're disrupting across all the areas at the same time, not just one," he adds.
Stephen also made a point to credit Australia as a market accustomed to welcoming digital disruptive methods. "When I was at Facebook, we saw Australia as a very digital-friendly market. From Facebook's point of view Australia was the number one in average revenue per user advertiser satisfaction and culture," he says.
Artificial intelligence is key to unlock new opportunity
In today's highly uncertain economic environment, companies who venture to disrupt their sector through digital means, and leverage data and AI effectively, will be able to pivot quickly and navigate the uncertain paths ahead. Those who can't adapt, are going to fall behind the curve. Data-driven decision-making is the main driver of this disruption and as Stephen explains, companies who tap into this can solve problems their customers may not even know they need solving.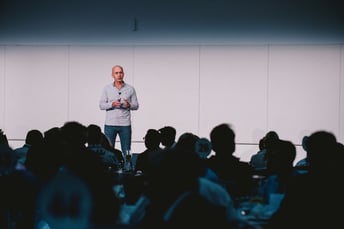 "Amazon has proven that AI can wipe out entire industries and change consumer behaviours permanently," he explains. "They solved the issue of the supermarket. Before Amazon came along, parents faced countless hurdles to buy groceries, from getting the kids into the car, finding a parking spot, dealing with shop assistants, self-checkouts and packing the car again."
"Then Alexa came along! You told her what product you were out of and in a day it was at your door. Up to now, major retailers have been smart, but they're still tailoring to the 1950s consumer and haven't revolutionised their offering to keep up with societal needs, which will no longer be sustainable," Stephen adds.
Find your unique solution and fast
Reflective of the on-demand society we live in, it's only fitting that any form of major disruption can happen in a matter of years. From the beginning of Stephen's time at Facebook, he saw the Australian office grow from $0 revenue in 2012 to over US$1bn in a matter of years. The only company that has achieved that sort of fast growth in Australia to date is Google.
"Disruption is fast and furious. Like a tsunami, you can't outrun it. It's unavoidable and it'll approach with much haste, so be ready."
"Facebook went from basically a start-up that no one took seriously, to a business that was destroying everyone else's business models in the blink of an eye, and now it's the most powerful advertising venture in the history of mankind," Stephen says.
Find a surprising USP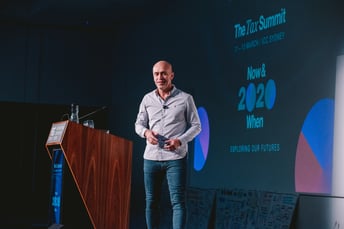 A problem that Stephen identified and brands don't focus on, is finding an area in which your offering outbids the offering of competitors, like Netflix.
"Years ago, Netflix had the business model to send a DVD in the mail. No one was scared of them," he explains. "They weren't a tech-focused business, but they made Blockbuster go bankrupt. Then they introduced streaming, and we watched DVD sales go down and device-purchasing go up, so they tapped into that, and this is before they'd even started creating their own content."
"Netflix didn't create original content until 2010, and now they've invested $10bn into original content alone and theoretically shut down every DVD and video store globally," he adds.
Beyond all of this, Stephen stressed in times of uncertainty and change, the talent and their mindset entering your business is critical for businesses to weather the storm.