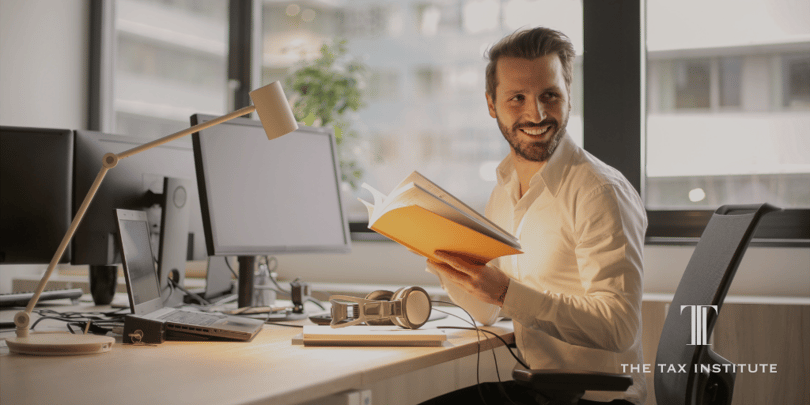 Most of us spend at least 8 hours a day, 5 days a week, at work. That's a huge part of your life spent at work, and no matter how much you love your career in tax, sometimes it can take a toll on your wellbeing. It might be stress form a big project, limited time to spend with your family, or even just boredom from sitting at a desk for most of your day. Work is not all glamorous!
That's why paying attention to your own wellbeing is so vital. Its importance has been made abundantly clear during 2020, when tax practitioners have been under the pump keeping up with stimulus measures, while dealing with their regular obligations and the impact of the COVID-19 pandemic in their own lives.
But before this year, you may not have given much thought to wellness, and you may not be clear on how to start, or even what to look for. Check out these three strategies to help you increase your wellbeing at work, and the courses from our Go for Growth platform that will help you master them.
1.

Manage stress with mindfulness techniques

Why it matters: It would be no surprise if you're feeling stressed or anxious after the year we've just had. For many people, dealing with these feelings isn't always easy or intuitive. Mindfulness is a meditative technique that helps you concentrate and focus when challenges arise in your daily routine.

How to master it:

Mindfulness at Work

By Filtered AI

⏱ 2 hours

This mindfulness course covers various meditation techniques to strengthen and retrain your mind to combat anxiety and stress. Equipping you with tangible techniques to deal with negative thoughts and feelings that can negatively impact your life and work, it will put you on the path the better resilience and focus in the face of challenges.
For more skills to boost your professional performance, check out these 5 top online courses to boost your tax career
2.

Employ effective rest and renewal practices

Why it matters: You're at your best when you're well-rested. A consistent sleep schedule can improve your memory and increase your energy. But with the pressure tax practitioners have been under this year, it might be a while since you've gotten a real chance to refresh and renew – and that can take a serious toll of your wellness and work.

How to master it:

Sleep, Rest & Renewal

from the Everyday Wellbeing Series

By Maestro

⏱ 15 minutes

You may not realise it, but effectively resting isn't something that always comes naturally, especially as our lives get busier and busier. In this self-directed course, you'll learn how to make lifestyle changes that better incorporate healthy rest habits into your daily life.

Bonus: Sleep, Rest & Renewal is the seventh module in the Everyday Wellbeing series from Maestro. The full 10 course curriculum, covering nutrition, exercise and ending with a personalised action plan, is available through Go for Growth.
3.

Boost your brain and happiness through physical activity

Why it matters: Ask any gym-goer and they'll tell you – physical activity can boost your mood. It can also boost your brain's performance. After a year where we've spent more time at home than perhaps ever before, getting back into the habit of physical activity and understanding its immense impact on our wellbeing is vital.

How to master it:

Sharper Brain, Smarter You

By Sarder Learning

⏱ 33 minutes

This self-paced course is based on an exclusive interview with Dr. Wendy Suzuki, professor of neural science and psychology at New York University, who speaks on her research into exercise, memory, brain function and meditation. The course covers topics including:


The impact of exercise on your brain
Brain plasticity and creating an enriched environment
Meditation, memory and the connection between memory and physical exercise
Need a quick CPD boost? We've rounded up quick, valuable online courses you can finish before Christmas
These are just three wellness techniques to help you head into 2021 on the right foot. Our Go for Growth platform has hundreds of short courses, videos and resources aimed towards improving your physical and mental wellbeing.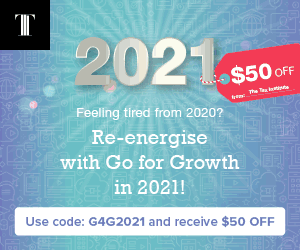 $50 off your Go for Growth journey

Kick off 2021 on a high note!
Re-energise yourself this year with $50 off a 6-month license to our professional development platform, Go for Growth. You'll earn 6 CPD hours and have access to thousands of personal and professional development resources.