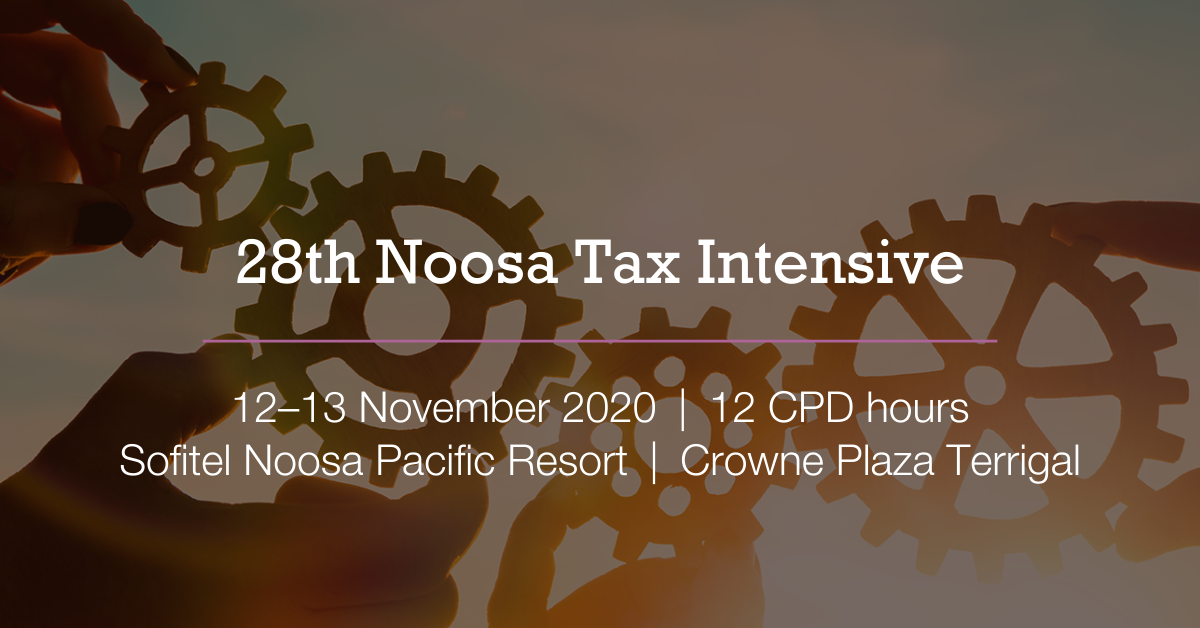 At the 28th Noosa Tax Intensive this year, Mariana von Lucken, CTA, will be presenting Plenary 4: The pitfalls of particular financing arrangements.
Private businesses and family investment structures often have a need for additional working capital, arising from various environmental factors, an economic shock or other social and political forces.
This super practical session looks at the risks associated with certain financial instruments and the refinancing of debt, including, debt/equity rules, converting debt to equity and foreign trusts among other highly relevant topics.
Mariana said that after attending her session, attendees will be equipped with the knowledge to identify what issues to consider and where to look in the tax legislation when structuring financing for SMEs.
This session will be held live in Terrigal for NSW delegates, and streamed to delegates attending in Noosa or online.
"I have been practicing tax for a while now and one thing that always fascinates me is there is so much to learn, always a challenge," Mariana said.
"I have always found that Noosa is a practical intensive that covers areas you may not have looked at in depth or considered. The location also helps – I know this year is a special year so NSW will be attending in Terrigal," she said.
Attending the Tax Intensive at Terrigal
Don't let the name fool you – even if you aren't able to make it to Noosa this year, you can still attend the Noosa Tax Intensive.
NSW delegates can attend the event held in Terrigal, a beautiful beachside destination just 90 minutes' drive north of Sydney. The event will be held at the iconic Crowne Plaza Terrigal Pacific, strictly adhering to health and safety advice.
Staying in the heart of Terrigal village, this gives you a chance to unwind as you engage with the ideas shared at the sessions, stroll along the beach to Terrigal Haven, walk up The Skillion for breathtaking views or explore the dozens of cafés, restaurants and boutique shops on your doorstep.
There will also be an official dinner at the Seasalt Restaurant included in the event registration fee for delegates – a chance for you to network and socialise with your colleagues in the tax profession.
The Noosa Tax Intensive at your door
For those unable to travel, the Noosa Tax Intensive experience is now coming to you. Experience the expert-driven program that has brought delegates from around the country year in and year out, from the comfort of your own home with our online stream.
Delegates have the option to attend all sessions delivered on Day 1 or Day 2, or access to the full conference online.
About Mariana von Lucken, CTA
Mariana is a Partner at HLB Mann Judd. Her specialties include (but are not limited to) set up of Foreign Entities,
Capital Gains, Fringe Benefits, Goods and Services Taxes and business structuring and restructuring.

She currently sits on The Tax Institute's Education Committee and is a member of The Tax Institute's Women in Tax Committee.