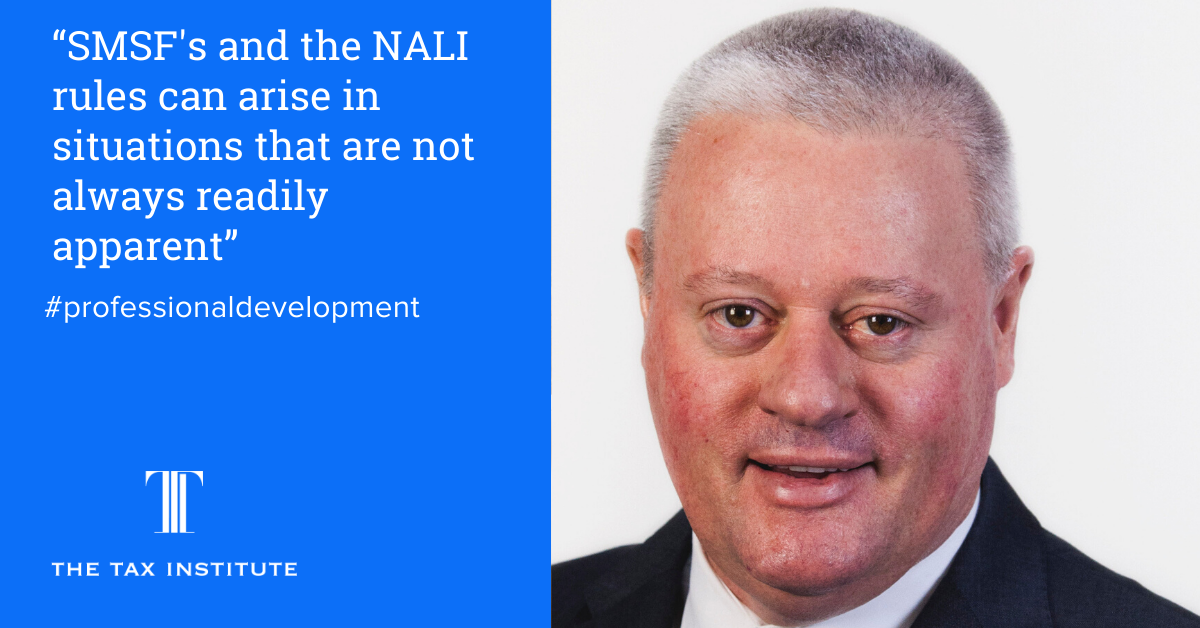 We caught up with Neil Jones, CTA to find out more about his session at the upcoming Victorian Superannuation Intensive. Neil will be presenting, "Gnarly dudes" or "NALI" provisions of tax law.
There have always been provisions to discourage the practice of creating more earnings in the superannuation environment and taking advantage of the concessionally taxed regime, including an impost at the highest tax rate applying to NALI.
In this session, Neil will explain this history and how the rules applied.
Neil Jones, CTA, is a highly regarded presenter of taxation and superannuation training sessions. He has been involved in tax and superannuation training for over 25 years with TaxBanter and formerly with Webb Martin. After 17 years at the ATO and 25 years in the profession Neil brings a wealth of experience to ensure delegates get the most out of the training delivered. Neil brings technical sessions to life with practical and thorough examination of difficult areas of tax and superannuation issues. Neil has been affiliated with the Tax Institute since year 2000.
What can attendees expect to learn from your session?
Delegates will gain an understanding of how the NALI rules apply and will gain a practical insight into just how far the recent changes apply. Delegates will learn from specific transactions just how far the ATO interpretation goes.
How will attending your session help delegates help their clients and/or business?
Delegates will gain valuable insights into not only the impact of the NALI rules but also how to address and problem solve the issues. Solutions to problems will help and assist SMSF trustees and their advisors.
What are the blind spots of this area?
"SMSF's and the NALI rules can arise in situations that are not always readily apparent" explained Neil.
"We will address the more difficult situations where the rules may apply".
Don't miss Neil Jones's presentation at the Victorian Superannuation Intensive - part of the 2020 National Superannuation Series, on 26 March 2020 at Fenix Events, Richmond.
Check out the full program here.
Be quick! Early bird closes on Friday, 28 February.
What's more, delegates registering for any of the events within the 2020 National Superannuation series, will gain access to the technical papers presented at every event in the series – an invaluable, knowledge and reference resource.