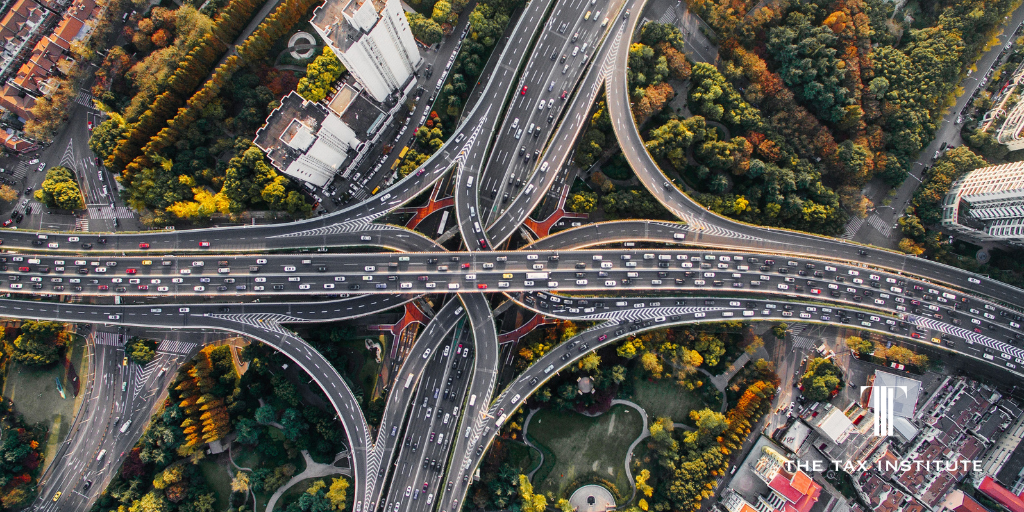 Investing in infrastructure is key to a working, efficient economy. Developing and maintaining roads, ports, pipelines, energy and other essential infrastructure assets is important at any time, but it's especially critical as we look to recover economically from COVID-19 and grow into the future.
In Australia, our governments are increasingly looking to the private sector for infrastructure activities to stimulate economic growth. Which is why tax practitioners who work with the organisations investing in infrastructure need to be up to date on plenty of specialist knowledge.
Now in its seventh year, the National Infrastructure Conference is the go-to place for the latest insights, analysis and thought leadership. The 2021 Conference will be held on 10-11 November at Crown Sydney both online and in-person and features an outstanding array of speakers and topics.
Ahead of the conference, we spoke to Steve Ford, CTA, PwC, Co-Chair of the Organising Committee, who along with fellow Co-Chair, Minh Dao, CTA, KPMG, lead the development of the event program.
In 1999, as a partner of PwC, Steve was seconded to Macquarie Bank corporate finance group to work on energy and transport privatisations. There, he lead the structuring team on iconic successful infrastructure deals, such as Sydney Airport, toll roads in three states, electricity and gas retail, distribution and transmission acquisitions, demergers, takeovers and PPPs. Now back with PwC, he focuses his energy on advising States and Territories on major capital refinancing initiatives including ports, roads and PPPs.
With that impressive career experience in mind, we asked Steve what the event is all about and what to expect.
"Our key objective is to have a diversity of interesting and experienced speakers, to have a diversity of topics and to take on the big issues. That diversity includes tax advisers, industry professionals, fund managers and ATO experts being involved in presentations, panels or workshops and can involve fiery but respectful debate," he said
"Our goal is for speakers to be open and collaborative and share their insights."
Steve also shared that while "the majority of topics are technical taxation topics," there's something for practitioners from every corner of the infrastructure space, with Keynote speakers representing industry professionals, economists, investment bankers, government and professional bodies.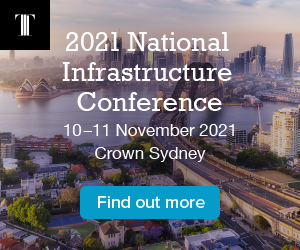 What to expect: a tax practitioners' perspective
They say it's not what you know, it's who you know. And sometimes, it's a little bit of both. At the conference, attendees can expect to hear about the latest issues from the people who know them best.
"Being involved in the event introduces participants to the key decision makers, advisers and investors in the infrastructure taxation community. For example, it is very insightful to hear the considerations that went into the drafting of legislation, the submissions that are made and the areas where others think that there may be issues or uncertainty," Steve said.
Particularly useful for many practitioners is the chance to hear from and connect with representatives from the ATO.
"We were very lucky over the years to have Jeremy Hirschhorn and Rebecca Saint from the ATO give a number of insightful keynote addresses during periods of significant infrastructure activity and tax reform," Steve said.
"This year Shahzeb Panhwar will be joining us. The ATO has devoted significant resources to have an extensive input into the conference and this series is no different."
And of course, the program deals with some of the most pressing topics and ideas in the Infrastructure space at the moment.
"The most asked questions in infrastructure post the stapled structure reforms relate to the future infrastructure investment landscape post-COVID-19 and the relative competitiveness of resident and non-resident infrastructure capital. I will be particularly keen to hear from our keynote speakers Jeremy Thorpe, Nancy Tchou and the Hon. Justice Logan," Steve said.
Leading an event in 2021
With COVID-19 restrictions all over the country changing regularly, it's no easy time to be heading up an Organising Committee for such a big event. Steve, Co-Chair Minh Dao and their team have built as much flexibility into the event as possible, to ensure the excellent program can be delivered, whether online or in-person.
"Our goal is to be across the key emerging issues. Last year we were delighted with the draft conference program and naturally very disappointed with having to postpone and then cancel the in-person conference and had to replace it with a weekly online conference format," Steve said.
He said that many of the original sessions that were proposed last year have been picked up in this year's program, alongside new and fresh sessions.
"There is a lot involved in organising the event. The committee devotes a lot of time trying to optimise the programme. We, of course, get to learn from the formats, topics and approaches taken by other Institute events and other specialist conferences," Steve said.
"This year we are in Sydney for the first time at the spectacular new Crown venue, and hoping to see everybody in person."
Connect with Steve at the 2021 National Infrastructure Conference, this 10-11 November, held at Crown Sydney and streaming online. Find out more about the event.
About Steve Ford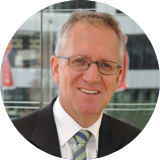 "I joined The Tax Institute in the 1980s and was a member of the Younger Members Committee… that was a thousand years ago!"
Steve Ford, CTA, is a Tax Partner at PwC, specialising in M&A in the infrastructure, PPP and energy sectors. Steve is a member of the IPA Tax Committee. Steve was previously an Executive Director with Macquarie Capital, specialising in project finance and infrastructure. Steve has been a regular presenter and has been the main contributor in developing the Infrastructure Conference.
Steve loves family holidays - sun, snow and culture, a keen follower of all sports. When participating, that is typically going to the gym, playing tennis, golf or skiing. When not involved in sport or on family holidays he loves socialising, spicy food and fine wines (mostly the wines!)