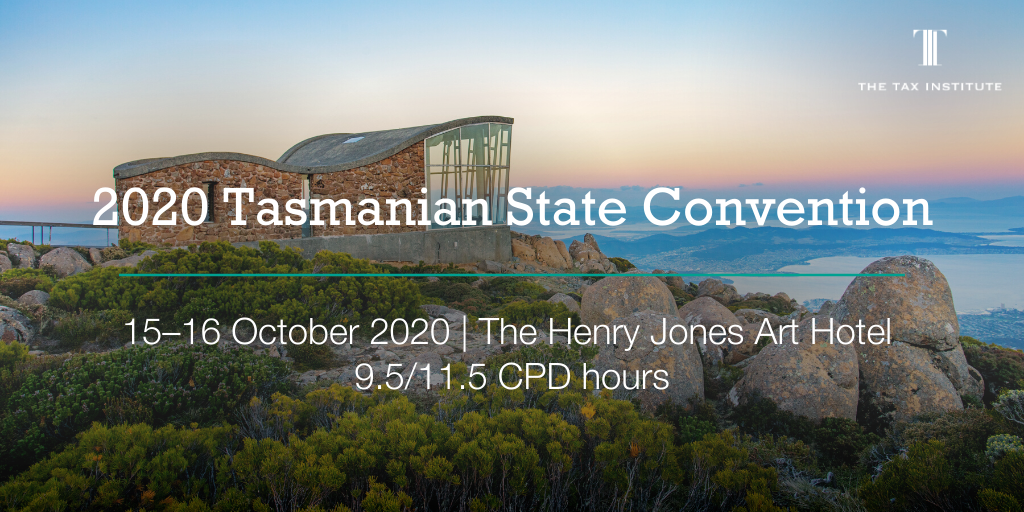 This year's Tasmanian State Convention, set to take place over 15-16 October, offers learning and engagement opportunities that cover the important topics tax professionals need to have a firm grasp of in our changing economic environment. Travis Anderson, currently a Partner with Deloitte, leads the firm's Restructuring team in Tasmania, he spoke to us about his session covering topical issues for practitioners working with corporate restructuring.
While Travis has a background in tax, he started his career with Deloitte as a Graduate working mainly in the tax space, he explained that he has, "…transitioned over the years to specialising in advising underperforming and distressed businesses on insolvency and restructuring."
Travis has also been a regular at Tax Institute conferences over the past 15 years, more recently joining the ranks of our generous expert speakers. At the 2020 Tasmanian State Convention, Travis will be presenting a session on Corporate Restructuring Options.
"I am a registered liquidator and a member of the Australian Restructuring Insolvency and Turnaround Association and specialise in advising underperforming and distressed businesses," Travis said.
"I have worked on some very high profile and complex corporate restructures over the years and enjoy sharing my experiences with other advisors."
His session, on Friday 16 October, focusses on corporate restructuring options available to companies experiencing issues relating to viability and solvency.
"The COVID-19 recession has caused widespread distress for businesses and there has already been some law reform to assist advisors and businesses to navigate through this period," he said.
The temporary relief from insolvent trading laws provided by The Coronavirus Economic Response Package Omnibus Act 2020 (Cth) is due to expire in 2020. That means it is important for companies and their Directors to understand what options are available after this temporary relief ends.
Travis's workshop will deal with two specific topics:
Safe Harbour: Law reforms effective from 1 September 2017 provide Directors with 'safe harbour' from insolvent trading liability in certain circumstances.
Restructuring distressed entities via Voluntary Administration: The voluntary administration process aims to rescue a company or ensure survival as a going concern. This form of external administration typically follows a period of planning to maximise stakeholder returns, either through a sale by the external administrator or a company rescue through a Deed of Company Arrangement (DOCA).
And you heard it here first: Travis mentioned that he's anticipating some further law changes to occur in the corporate restructuring space any time now, so there may be an extra topic or two covered in the session.
He also emphasised that tax advisers should know that if they encounter a distressed business, its best to seek advice from a restructuring expert as early as possible.
"Most liquidators will have a preliminary meeting to provide an advisor with guidance and discuss options for their client without any charge," he said.
Come along to the 2020 Tasmanian State Convention
Featuring an expert-driven program of tax technical sessions over 2 days, the 2020 Tasmanian State Convention allows you to engage in a way that suits you. Choose to attend in person and make the most of COVID-19 safe networking lunches and a convention dinner or register for an online streaming pack if you're unable to attend face-to-face.
And don't forget to register for this year's pre-convention workshop, When worlds collide – the client, the accountant, the lawyer and the ATO, where we will explore some of the many common (though often overlooked) practical issues that accountants and lawyers need to when working together to assist clients through the treacherous world of ATO audits.
Find out more about the 2020 Tasmania State Convention
About Travis Anderson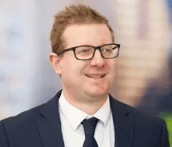 Travis Anderson leads the Deloitte Restructuring team in Tasmania. He has over 15 years' experience advising underperforming and distressed businesses by providing business optimisation, corporate turnaround and insolvency services. Travis' clients include financiers, public sector and companies.
When he isn't whipping businesses into shape, Travis is an avid traveller.