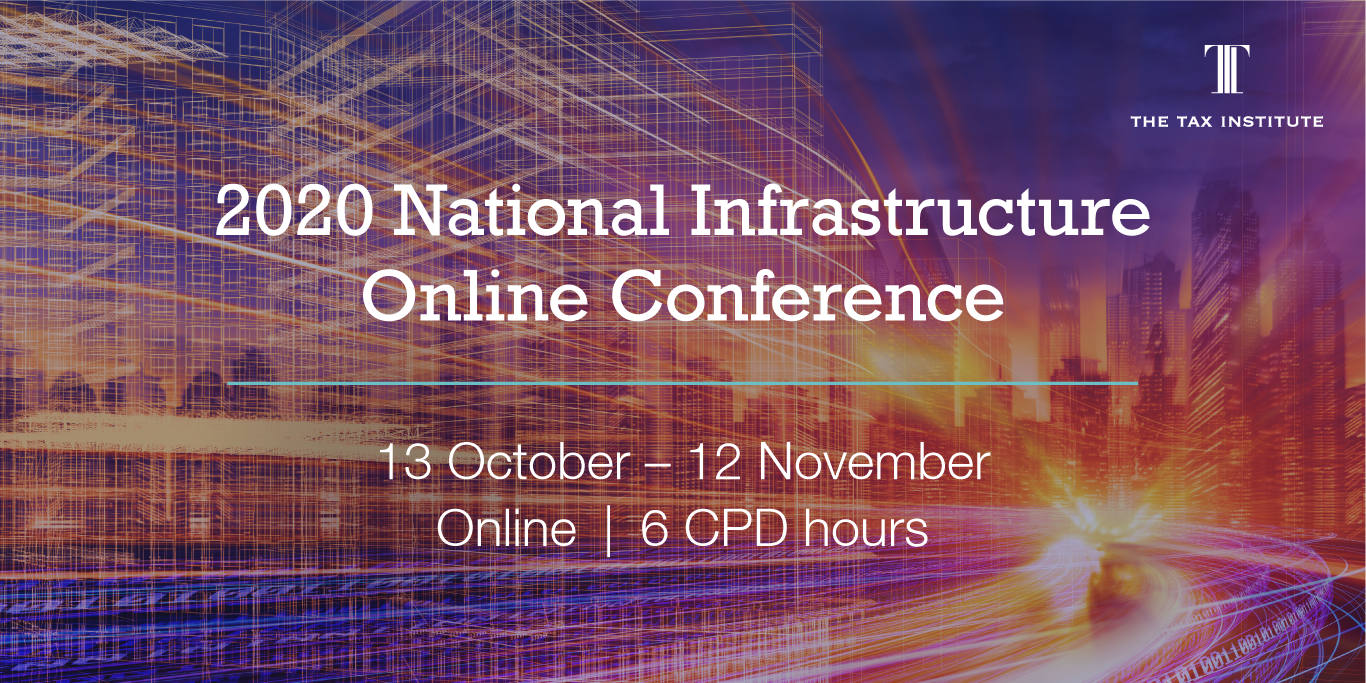 Running a world-class event dealing with the ins-and-outs of infrastructure and bringing together some of the sharpest minds in the space is never any easy task. But that's exactly what the organising committee set out to do when planning the upcoming 2020 National Infrastructure Online Conference.
We caught up with Steve Ford, CTA, Chair of the Organising Committee, and Minh Dao, Deputy Chair, ahead of the event, to find out more about the planning and scope of the conference.
Planning the event program
We asked Steve and Minh about crafting the event program, choosing speakers and setting a goal for what the conference should deliver to delegates.
"Our key objective is to have a diversity of interesting and experienced speakers, to have a diversity of topics and to take on the big issues," Steve said.
"Our goal is for speakers to be open and collaborative and share their insights. The majority of topics are technical taxation topics, but to keep the diversity we have keynote industry professionals, economists, investment bankers, government and professional body speakers."
Minh added that the event has been a year in the making.
"Originally it was scheduled for May but had to be postponed due to COVID. In pulling together the schedule we were keen to cover the most recently tax developments and also cover key tax issues we are seeing in practice," she said.
"Infrastructure will be a huge beneficiary of COVID recovery stimulus and any acceleration in capital recycling. What a great time to reconnect with our exciting new virtual format."
Steve Ford, CTA, PwC, Chair, Conference Organising Committee
Valuable, relevant insight for tax practitioners today
The 2020 National Infrastructure Online Conference brings together tax practitioners, government speakers and industry subject matter experts, the virtual program is a 6-part online webinar series.
"Being involved in the event introduces participants to the key decision makers, advisers and investors in the infrastructure taxation community. For example, it is very insightful to hear the considerations that went into the drafting of legislation, the submissions that are made and the areas where others think that there may be issues or uncertainty," said Steve.
The program is up-to-date and relevant to tax practitioners in 2020. Minh said, "The conference will provide valuable insights on how our infrastructure industry is addressing recent tax law changes and ATO guidance/alerts."
"What an exciting program! I'm looking forward to connecting with everyone again on this virtual infrastructure online conference."
Minh Dao, CTA, KPMG, Deputy Chair, Conference Organising Committee
Organising a national tax conference
Organising an in-depth event like this is no easy feat and the committee have put in many hours to bring a world-class event program and experience to delegates.
"The committee devotes a lot of time trying to optimise the program. We of course get to learn from the formats, topics and approaches taken by other Tax Institute events and other specialist conferences. Our goal is to be across the key emerging issues," Steve said.
"Given the ongoing uncertainty about the ability to network we have decided to go online to retain and grow our base of participants. We think spreading the event out over a number of weeks in this format and recording it, makes a lot of sense."
And despite any uncertainty or challenges, the experience of planning the 2020 National Infrastructure Conference was an enriching one said Minh, who has been on the organising committee for 3 years now.
"It is a great opportunity to get to know colleagues from other firms and help shape the content of the conference," she said.
"I'm really looking forward to hearing from some of the rising stars in our industry. I'm excited that the conference can provide them with a platform to share their insights."
Join us for the 2020 National Infrastructure Online Conference
Meet our Committee Chairs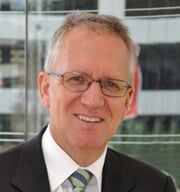 Steve Ford, CTA, PwC, is a long-standing Member of the Tax Institute and has led the Infrastructure Conference from its inception.
Steve now advises States and Territories on major capital refinancing initiatives including ports, roads and PPPs, bringing buy-side and financier perspectives to those roles. Modelling of taxes in bids requires the management of risk through rulings and consultation, assessment of competitor strategies and consideration of future tax reforms.
When Steve is not knee-deep in tax he loves to go on family holidays, gym, playing tennis or skiing. Steve enjoys socialising, spicy food and fine wines (mostly wines) he says
Minh Dao, CTA, KPMG, is a great advocate of the 2020 National Infrastructure Online Conference and has been supporting Steve and The Tax Institute with her expertise in putting the program together over the past 3 years.
Minh has been a member of The Tax Institute for over 15 years and in 2015 was also the winner of the Corporate Tax Adviser of the Year Award. Minh has spoken on various events and forums for the tax Institute.
Outside of tax, Minh enjoys watching cricket, in all forms, particularly the Ashes.