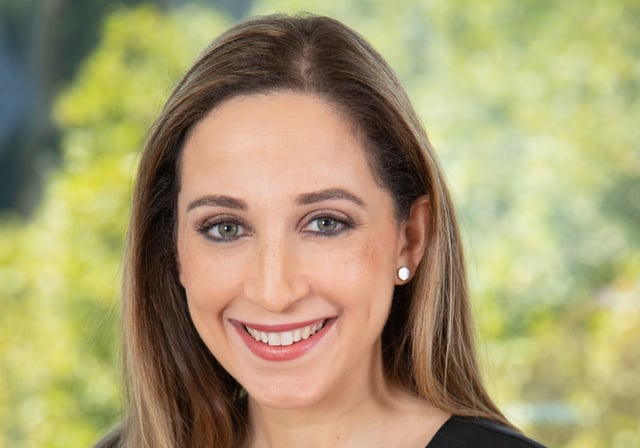 Suzie
Boulous CTA on the importance of tax education and professional skills.
Brown
Wright Stein announced the promotion of two female Senior Associates to Partnership in June.
One of the Partners,
Suzie Boulous, CTA, works in the area of estate planning, business succession,
asset protection and restructuring.


"I love
working in tax because I believe tax knowledge is fundamental to providing
holistic service to clients," she says.
"I was
fortunate to have recognised fairly early in my career that tax issues
intersect across all facets of the law.


"As such, I
took steps to educate myself in tax as well as became
involved in working in tax."


Suzie says
being promoted to Partner represents a culmination of years of hard work and
dedication to her network of clients.


"As a
female lawyer working in tax and estate planning, it also represents an
opportunity to be a leader in my field with the hope that I can act as a role
model for younger practitioners who wish to progress in their career," she
adds.


Tax and professional skills: you need them
both.


Having
completed the Chartered
Tax Adviser Program and as a graduate of the and
Graduate
Diploma in Applied Tax Law, it's no surprise that Suzie is an advocate for
tax education.


"Tax education
is vital for new practitioners," she says.


"It can
give you a head start on your client work and better inform you about key
issues.


"However, I
feel that tax education is important at every stage of your career," she adds.


This is
because tax is constantly changing from new laws, new policies or new
government.


"It is
important to stay updated with the changes so that a practitioner can stay
ahead with the service they provide to clients," she adds.


With that
said, Suzie says soft skills are also essential for her line of work.


"I work in
the area of estate planning, business succession, asset protection and
restructuring and this type of work is predominantly client-facing," she
explains.


"Soft
skills such as empathy and strong communication skills are vital to be able to
properly connect with the clients – particularly having regard to the subject
matter that may be raised in my line of work; such as death, incapacity,
varying family dynamics and relationships."


But
regardless of her specialisation, Suzie says soft skills are key in managing day-to-day
relationships with fellow partners and younger practitioners at Brown Wright
Stein.


"Empathy,
leadership qualities and communication skills assist in forging and
characterising those relationships," she adds.



The best thing about membership


Suzie has
been a member of The Tax
Institute for over 6 years.


"Personally,
the best thing about being a member of The Tax Institute has been having access
to CPD events and education programs such as the Chartered
Tax Adviser Program," she admits.


"The
presentations and classes were given by respected tax practitioners in the
industry.


"I found
that I walked away with a very practical approach to tax which I could apply to
my day-to-day work."


Suzie also
says that The Tax Institute is a great advocate for women in tax with multiple events being hosted yearly
and nationally. She says these events not only promote the development of women
in tax but also provide ample opportunity to network with fellow peers working
in tax.


Advice: "back yourself"


Suzie's
advice for new practitioners is twofold:
Commit to tax education

as early as possible
and maintain that education consistently throughout your career.

Start networking

and attend networking events. The best form
of business development and education is getting to know people just like you
in the industry and learning through shared experiences.
"As a woman
in tax and a mother of two young children, I have found myself constantly
dealing with competing priorities," she admits.


"These
competing priorities can sometimes be overwhelming and may lead to self-doubt
or lack of confidence.
"It is
about taking a moment to focus, surround yourself with a supportive network of family,
friends and work colleagues and backing yourself.


"It is
about training yourself psychologically to constantly push through to achieve
the career goals you have set and recognise that obstacles can be opportunities
in disguise," she adds.