Family discretionary trusts are the vehicle of choice for many family businesses and investors.
In Melbourne, at the upcoming SME / Private Clients Day 2 on 25 July, Paul Hockridge, CTA, will present on protecting the family jewels, in particular wealth, with a focus on the lessons learned from a number of non-tax cases and how that might shape our structuring.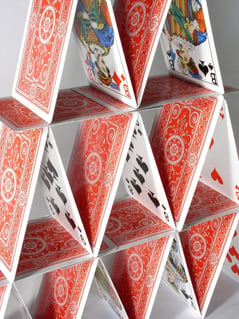 As a tax partner at Mutual Trust, Paul is a regular author and presenter for The Tax Institute and specialises in advising high wealth family's, family offices and other accounting and law firms.
When asked what the blind spots in this area of practice are, Paul told us that 'a risk that practitioners sometimes face is not knowing when a seemingly good structuring idea has been struck down by a court, or why'.
Paul's session will outline when structuring and control mechanisms have worked; and when the courts have effectively looked through them to provide relief for parties who have challenged the arrangements. This will provide attendees a guide as to what has worked, or not, and why.
Rather than just tax law, Paul will also consider a number of family law, insolvency and estate planning cases.
The main takeaway that attendees can expect from Paul's session will be an understanding of a variety of planning techniques that have or have not worked to protect the family jewels.
The event also includes a look at trust income distribution, and the practical lessons following Lewski.
Our presenter Gareth Redenbach, CTA, appeared for the taxpayer in Lewski as junior counsel with Andrew Broadfoot QC.
Gareth will reflect on his experience in this case and identify practical lessons in relation to drafting resolutions to create present entitlement, how and when to disclaim, and some general implications relevant to the nature of the trust relationship.
Other sessions look at cross border succession planning and tax issues for international families; the "big" issues with SMSFs, and some key hot topic ATO issues.
The day concludes with a special panel session looking at the current state of play with tax reform and announcements post-election. Our expert panel will offer their reflections on the issues tax practitioners at the coal face need to be aware of going forward.
Join us at the Kooyong Lawn Tennis Club for the SME / Private Clients Day on 25 July.
Find out more about Paul and Gareth's sessions, and the rest of the program on our website.