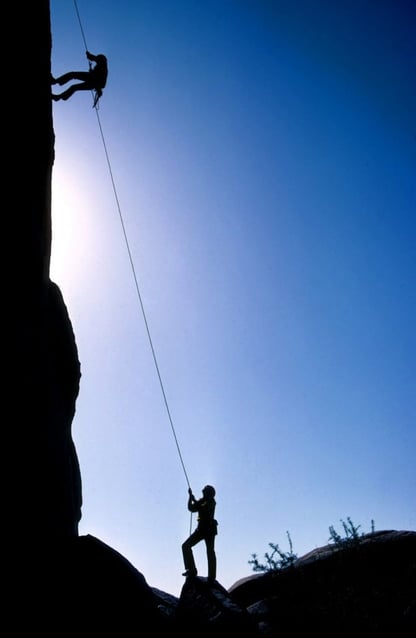 The benefits of continuous learning may be obvious to you,
but they may not be as obvious to your boss. How can you make sure your
education will also benefit them?
Show your manager how achieving the development outcomes you
want to work towards will increase your effectiveness in your role and enhance
the performance of your workplace too. Is it better client outcomes, enhanced
productivity, the ability to take on more challenging work or increasing your
effectiveness in developing others in the team? How does your development contribute
to better results for the business?
Step 1: Do your
research
Be clear and certain about your personal goal. What do you
want to achieve?
Choose the education provider and the learning program you
want to enrol in that will enable you to meet your goal
Gain clarity on how achieving this personal goal also brings
benefits for your employer's business
Decide what support you need from your employer to enable
you to meet your goal. Is it flexibility around working hours? Is it study
leave? Is it financial support to help with the investment you are making in
your development?
Once you have all the facts, then:
Step 2: Speak to the
right people
Ask your education provider to unpack the specific
knowledge, practical skills and abilities you'll gain and how they think they will
benefit your employer, as you work towards your goal. They will have the information
to help you to build your case for support.
Education:
Become a tax leader, become a Chartered Tax Adviser (CTA). Save $100 by enrolling into CTA3 Advisory before
Friday, 5 July – the final subject in the CTA Program.


Depending on the support you are looking for, find out what
the relevant policies might be. Speak to the Human Resources team to uncover what
support is possible. Is there a study leave policy? What options for flexible
hours are there? Is there a budget that might support with costs? Are you
eligible for any of this support? What are the approval processes?
Be sure you understand what will matter to your boss to
secure their approval.
Once you know what is possible and what you are asking for,
then:
Step 3: Pitch for the
support you are asking for
Schedule a meeting with your boss to have a conversation.
Make sure that you are confident about what you want to get out of the meeting.
Explain the goal you are trying to achieve by investing in
yourself – and make sure you explain how this will benefit the business as well

Share the plan you have come up with and what that will mean
in practical terms. Changing your hours? Time-off to study? A contribution
towards the investment you are making in yourself (and the business)?
Be prepared to answer your boss's questions. Anticipate what
they might they want to know? For example, how will you balance your work and
learning commitments?
Be prepared to wait for a decision. Who else might your boss
need to consult with for approval of your request? Factor this into the time
you need for this whole process.
Be ready to consider alternatives – does your boss have a
different suggestion that still enables you to meet your goal? Has your boss
explained why what you want initially might not be possible right now?
Be ready to be disappointed. Decide on your plan if you don't
get what you want.
Investing in your own development is important for growth in
your career. Hopefully, your employer can support you too.