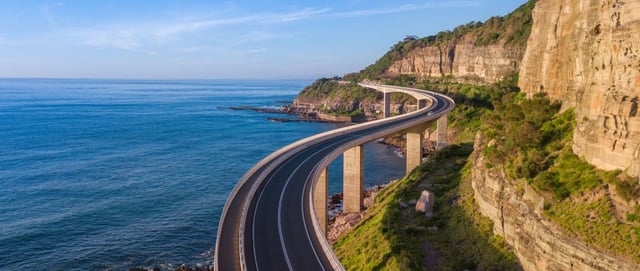 Superannuation has seen a number of significant changes
since the 2017 reforms and the new rules are also proving very complex to work
with. With superannuation assets second only to the family home as the most
significant investment for the average Australian, it is important to ensure
you understand the impact these changes can have on your clients, particularly
those in the SME area.
At the upcoming Superannuation
for SMEs event in Brisbane, Neal Dallas, CTA will present a session on "The increasing complexity of estate
planning and SMSFs" and Terri Bradford will present a session on "Pensions & SMSFs – Dealing with the
tricky bits".
We spoke to Neal and
Terri about what to expect from their sessions and how the super reforms have
changed the planning landscape for you and your clients.
Neal said, "I'm keen to highlight issues practitioners
should consider since the 2017 reforms, particularly in light of recent cases".
Neal's session will help advisers identify new, emerging issues they should
consider when assisting clients with estate plans.
Delegates will gain practical insights on how to identify
and address conflict issues, consider when BDBNs may or may not be appropriate,
understand the increased important of Enduring Powers of Attorney and finally
the session will assist in decisions about continuing to use SMSFs as clients
age.
Terri's session will delve into the trickier areas of the
super reforms including, navigating the new retirement landscape, pension and recontribution
strategies and their effectiveness and more.
Attendees will gain practical insights into how pensions now
work under the new superannuation reforms, including changes from an estate
planning perspective. This session will also delve into the new transition to
retirement pension regime.
Terri said she hopes attendees will "be able to apply the
information learned during the session to their day-to-day practices".
Terri Bradford is the National Manager, Wealth Management
for Morgans and is responsible for the development and distribution of wealth
management services to the Morgans network. Terri's role includes interpreting
existing and amended legislation to ensure advisers (and their clients)
understand the latest rules applying to wealth management and superannuation
strategies, including self-managed superannuation.
Neal Dallas, CTA, is a Principal in McInnes Wilson Lawyers'
Superannuation and Revenue Group. He has extensive experience advising clients
in the areas of superannuation, tax, estate planning and asset protection. He
has advised corporate, industry and self-managed funds and their employers
across a range of superannuation-related matters including fund establishment,
fund mergers and transfers, benefit payment issues, superannuation borrowing
arrangements, taxation of contributions and earnings, fund wind-ups and trustee
training.
The 'Superannuation for SMEs' event forms part of our 2019
National Superannuation Series, introducing a streamlined approach to this
important area, with the localised focus it requires.
What's more,
registering for Superannuation for SMEs also gives you access to the technical
papers presented at every event in the series – an invaluable, practical
knowledge and reference resource.
Register
now to secure your spot.