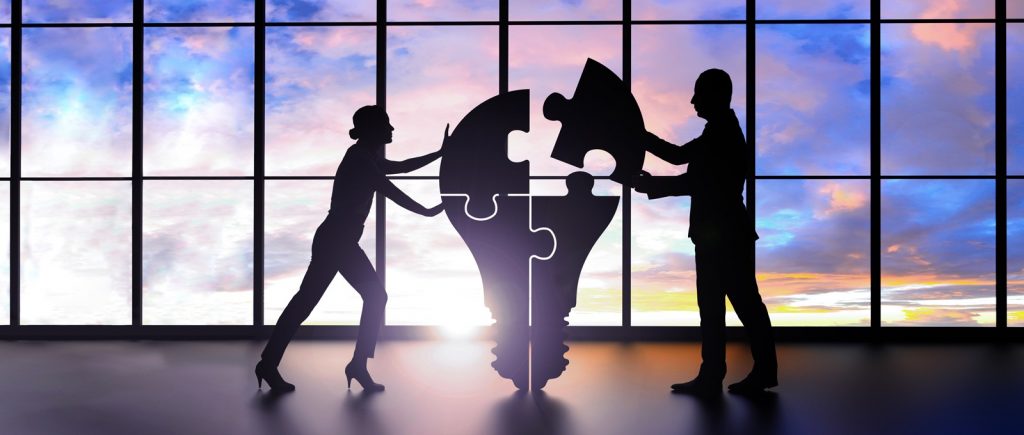 Trying to do great things is difficult. Trying to do them alone is, often, impossible. That's why all great leaders have mentors.
Most people who are successful end up that way because they've sought out mentors who share knowledge, skills and provide the networks to reach the top. In this post, we look at why finding the right mentor can be so valuable to your career progression, and provide some tips for getting the most out of a mentoring relationship.
The benefits in working with a mentor
Some people view a mentor as a kind of workplace guardian – someone who can not only warn you against making short-sighted moves that could damage your career and instead encourage you to do those things that may be uncomfortable at first but will reap great rewards in the future.

Experience is a valuable thing. And while there's no substitute for earning it the hard way, there's also no rule against leveraging the wisdom of others.

A good mentor will provide honest feedback on how you're performing and offer suggestions on how to improve your performance. They may also introduce you to people in their own network who can further your career.
Some of the key benefits of having a mentor include:
Improving the breath of your problem-solving capability

Increasing your productivity and performance

Building your

leadership and management skills

Improving your confidence and broader business perspective
Developing your

networking skills.
As Ivonne Muryadi, FTI, Senior Analyst, (RSM Australia), one of the mentees in The Tax Institute's Young Practitioner Mentoring Program in 2018, said "It's a good opportunity to broaden your network and gain a new perspective. I improved my confidence and I am grateful to my mentor for that."
When to search for a mentor
There is an old saying that when the student is ready, the teacher appears. The 21st-century version is that when you feel you have something to learn – be it technical skills, management skills or even life skills – you're ready to seek out a mentor.


The mentor-mentee relationship


Like any other relationship, mentor-mentee relationships go through phases. In the early days, there may be a lot of enthusiasm on both sides, with the mentor flattered that someone is so interested in what they have to say and the mentee eager to learn all they can.

Over time, interactions might become less frequent. And, if the mentor has done his or her job properly, at some point the mentee will have learnt all they can. At this stage, the parties involved may decide to stay in touch or go their separate ways.

However the relationship unfolds, the mentee should always show the appropriate gratitude and respect towards the person who has chosen to help them out.




How to find a mentor

People often agonise over where to find an appropriate mentor, but if you think about it, you've almost certainly been mentored throughout your life by relatives, former teachers and sports coaches.




A good mentor will be someone you respect, who can teach you what you want to know and help you get where you want to be. Above all, they'll be someone who has the time to dedicate to a mentoring relationship.




For younger tax professionals, The Tax Institute's Young

Practitioner

Mentoring Program takes the guesswork out of the process, using a

scientifically

developed matching process to pair those in the early stages of their careers with

experienced

mentors,
Some commonly asked questions about the mentor/mentee relationship
What sort of questions can you ask a mentor?
When working with a mentor, it is best to identify the skills, knowledge or specific goals that you want to achieve and communicate. The onus really is on the mentee to maintain some sort of plan which outlines possible developmental activities, strategies and time frames to achieve their goals.
What issues can a mentor help you tackle?
Although a mentor may assist you in determining the priorities they wish to focus on, the mentor shouldn't make that decision for you.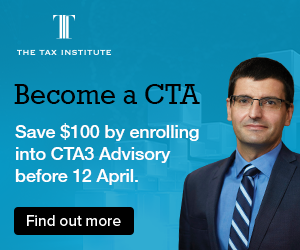 The assistance provided may change over the course of the mentoring relationship, but could include providing guidance and advice, sharing ideas, providing feedback, acting as a sounding board when discussing potential courses of action or concerns, playing 'devil's advocate' where appropriate, suggest resources to help you improve your career or professional development, expanding the mentees network of contacts.
How do you get the most value from a mentor?
Mentees should be prepared for their meetings with their mentor, viewing meetings as genuine professional commitments and treat both the mentor and the mentoring relationship with respect. It's about recognising that it is a valuable opportunity to learn from an experienced professional that is volunteering their time to assist you.
The Young Practitioners Mentoring Program is available exclusively to members of The Tax Institute.
The program commences on 30 April with each participant committing to a 1:1 mentoring relationship over eight months, with structured training, support and resources included to ensure success.
Applications for this year's program close 31 March 2019.
Find out more about the Young Practitioners Mentoring Program, and apply today, by visiting our website.