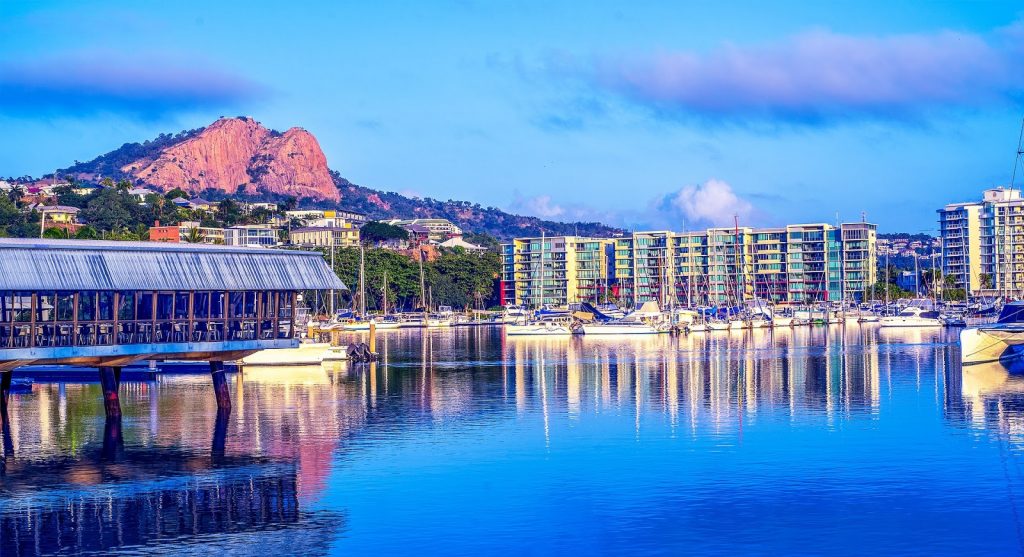 Bucking the trend in many other Australian jurisdictions, Queensland continues to impose duty on a broad range of transactions and business assets.
At October's North Queensland Tax Symposium, Rosalie Cattermole, CTA, (Cooper Grace Ward Lawyers) will highlight just how broadly Queensland's transfer duty provisions apply and provide advisers with practical guidance on a range of key related issues.
Rosalie previews her session in this post.
"There's lots to talk about in this space as the duty base in Queensland is very broad compared to most other jurisdictions. Anyone who advises private business in Queensland needs some understanding of transfer duty - even if only from a risk perspective (i.e. your risk!)."
Rosalie's session looks at the meaning of 'dutiable property' and 'dutiable transaction' and when transfer duty is imposed in Queensland, as well as available exemptions and concessions, particularly in the context of primary production transactions and intergenerational dealings.
She will also cover what constitutes a 'family trust' for duty purposes, trust cloning and when is it useful, as well as the aggregation provisions and the factors that determine how much duty is payable.
"I'll outline the key concepts and the types of transactions and property that are typically subject to transfer duty in Queensland. We'll also discuss the options for transferring intergenerational wealth and the available duty concessions and exemptions."
"For those advisers who are broadly across the key transfer duty issues, my goal is to increase their knowledge so that they can better identify the duty risks for strategies being considered by their clients. For those attendees who are new to the duty world, I'll provide them with a good grounding in transfer duty fundamentals with a focus on practical tips and traps."
Rosalie also presents during the workshop session looking at restructuring agribusiness, which will guide advisers through a real-life example of restructuring an agribusiness client, highlighting the tricks and traps in navigating the minefield of tax duty, GST and commercial issues when working to achieve a succession planning objective. The workshop is facilitated by Tom Delany, CTA, (Tax Partner Pty Ltd), with Sally Newman, CTA (Sally Newman Consulting) also co-presenting.
One of seven sessions at this year's North Queensland Tax Symposium, Rosalie's session and indeed the entire program has been designed to provide advisers with an extensive insight into the current landscape of tax, looking closely at duties affecting private businesses.
As always, a key outcome of the Symposium is to arm delegates with practical know-how and technical expertise required to maximise the outcomes of structuring and restructuring, managing Div 7A, dealing with real property and other crucial areas of tax law which will affect their clients' business objectives.
Rosalie is a special counsel in Cooper Grace Ward's commercial team, drawing on more than 15 years of legal experience, including 11 years of specialist taxation experience, for the benefit of her clients. Rosalie advises on stamp duty Australia wide, as well as on income tax, GST, land tax and payroll tax. She has in-depth experience in a number of industry sectors across Australia, particularly the energy and resources, agribusiness and property sectors. A Queensland State Councillor for The Tax Institute, and a Chartered Tax Adviser (CTA), she is also the Chair of the Institute's Queensland State Taxes Committee and a Committee Member of the Business Law (Taxation) division of the Law Council of Australia.
"I'm a tax lawyer who really enjoys stamp duty and a qualified ski instructor - you don't see that combination every day!"
Affiliated with The Tax Institute for over a decade, Rosalie said "Becoming a member of The Tax Institute was one of the best decisions I've ever made. Great people!"
The 2018 North Queensland Tax Symposium takes place 26 October at Rydges Southbank, in Townsville. Find out more about Rosalie's session and the rest of the full-day program on our website.