Find out why top performer and new dad Kong Mick Foo says "knowledge is power".
ANZ Tax & Compliance Business Partner at Goodyear & Dunlop Tyres, Kong Mick Foo comes from a seasoned background in tax from Ernst & Young Malaysia as an external auditor, business and international tax advisor for over 8 years. After a one-and-a-half-year stint as an in-house Tax Manager at Mondelez Group, Kong migrated to Australia and joined Goodyear & Dunlop Tyres in mid-2015.
Kong is also the dux of The Tax Institute's CommLaw2 Entities and Business Structures subject in 2018.
"In my role, I'm responsible for all indirect and direct tax matters for the ANZ business, and tax accounting ensuring proper accounting of tax expense, deferred taxes, local IFRS statutory tax reporting and US GAAP tax reporting," he explains.
Getting the balance right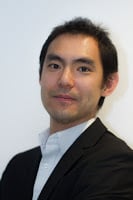 Kong Mick Foo
"Migrating from a different country essentially means that it is paramount that I understand the new legal environment I now work and live in," he says.
"Whilst Malaysia and Australia both share its Commonwealth heritage, there are still many inherent differences in the legal system and how the local business environment drives the choice for the right business structure."

Kong adds that CommLaw2 Entities and Business Structures allowed him to transform from having a basic understanding of tax law to the next level; understanding the nuances of the Australian legal system in relation to business structures and the legislative instruments surrounding them.
Having completed the course alongside four other previous subjects as part of the
Graduate Diploma of Applied Tax Law
, Kong says he has a more holistic view of tax and other relevant legal attributes.
"I strongly believe that not only does it makes me a better tax practitioner, I am also better at grasping the non-tax attributes as part of my work," he says.
"After all, when working with tax and business, it is always about striking that delicate balance between what can be successfully implemented for tax and business together."
Achieving career goals
Kong says the main objective for undertaking the subject is to successfully be qualified with the Graduate Diploma of Applied Tax Law.
"Thereafter, I intend to work my way towards obtaining the TPB
Tax Agent
Licence and then, start my own tax practice.
Next steps
Kong has one more subject to complete before he successfully graduates with the Graduate Diploma of Applied Tax Law, which is the CTA2B Advanced.
"Being a first-time father to a 9-month-old son, I am constantly juggling family, work and studies but I truly believe knowledge is power," he says.
"I am looking forward to adding more knowledge to my current arsenal."
Find out more about our education program and how it can support your career on our website.