Stephen Carpenter is a senior partner in KPMG's national Deal Advisory - Tax business. He is the winner of the 2018 Chartered Tax Adviser of the Year award. Following his award, we spoke to Stephen about his journey, what the award means to him and how The Tax Institute has helped his career.
Tell us about your tax career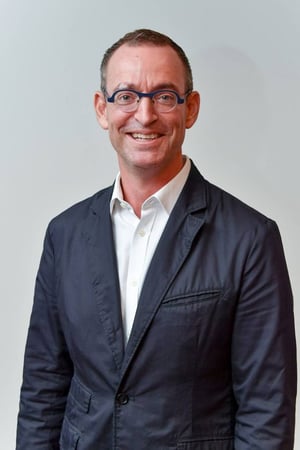 I've worked at KPMG for most of my career, and in pretty much every part of corporate tax. It's been a great privilege. In the last several years, I've been asked to focus on mergers and acquisitions (M&A), which builds on the previous experience I've gained.
That broad experience is especially important in M&A because good advisers look at each transaction from many different angles — not just to identify risks, but also to identify opportunities to do things more efficiently. Often, it's the simplest ideas that create the most value for clients.
What does winning The Tax Institute's award mean to you?
It's wonderful to be recognised for the investment I've made in the profession. And because the award is based on client feedback, it also reflects the quality of the work that our team produces in the market. That's the most gratifying thing.
We're a national team of about 12 partners and 100 staff. We're well integrated and we really work as a team. I'm especially proud of the culture that I've built here in Melbourne. Apart from day-to-day servicing of clients, building culture is the most significant thing that I spend time on as a leader. A strong team culture produces pride and attention to detail that leads to great service. And our clients see that.
How have your board roles in the arts community benefited you as a tax professional?
I've been a passionate singer all my life and have sung in choirs for many years. Being involved in the arts, both at a grassroots level and in governance and financial roles, is wonderful for being connected to the local business market and meeting people outside of my normal client base.
For advisers looking for governance experience, my recommendation is to look for organisations that already match your
personal interests and passions. My board roles have also given me exposure to people in the business community who have been more experienced than me. That has provided the opportunity to learn by watching — how those people carry
themselves, chair meetings, interrogate problems, and encourage the input of others. It's like being informally mentored,
and you're able to bring those things back into your day-to-day work life.
What do you see as the main benefits of membership of The Tax Institute?
The Chartered Tax Adviser qualification is fantastic because it credentialises the adviser in the market as an elite professional adviser. It really backs up the good judgment and insight that the best advisers have.
Also, being a member of a profession is really important. There is an extraordinary array of job opportunities available to
younger people today, and they move between roles fluidly. They might be an adviser, then they might work in a corporate setting, and so on. The Tax Institute is important because it anchors people's career in the concept of being a member of a profession. That means that, as you move between roles, your professional membership provides the foundation of how you describe what you do. Being involved with the Institute allows you to identify as a "tax professional" and that is deeply valuable.
Find out more about how membership to The Tax Institute can help your career. Call us on 1300 829 338 or contact and adviser here.