Your clients will have spent years building up their business, and selling one is the culmination of that hard work, dedication and sleepless nights.
As their trusted adviser, your clients will look to you to help guide them through the sales process from pre-sale preparation to marketing and negotiating, right through to settlement and accessing the sales proceeds held in company structures.
At June's Preparing a Business for Sale Half Day in Perth, seven leading advisers will look at issues ranging from restructuring options to what a potential buyer needs to know.
Here, we speak to two of the presenters about their sessions and some of the issues involved in the sale of a business.
Kirsty Augustson presents the session 'Preparing to use the small business CGT concessions – recent changes/updates' with Chris Roos, CTA (both of PKF Mack).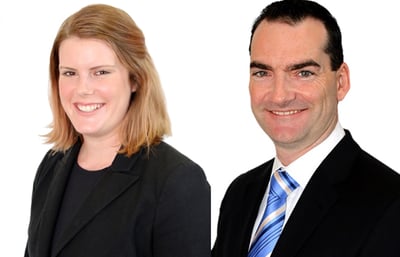 Kirsty Augustson and Chris Roos, CTA
Kirsty told us "Chris and I will step through the impacts the 2017 Budget announcements will have on the ability to access the concessions, with particular attention to the modified Maximum Net Asset Value Test and leveraging unrecognised provision and liabilities."
There are significant changes proposed to the small business CGT concessions that will substantially restrict the availability of the concessions and are intended to have retrospective application from 1 July 2017.
Kirsty and Chris will explore planning strategies to preserve access to the concessions, looking at the impact of earn out arrangements on the maximum net asset value (MNAV) test and eligibility for the concessions. They will also look at the issues with the MNAV calculation when dealing with unrecognised provisions and liabilities and how the new 'MNAV test' applies.
Kirsty said, "In our session we're aiming to assist advisers to identify planning opportunities available to their clients when attempting to access the SBE CGT Concessions."
Kirsty has a strong background in private clients including at a Big 4 prior to joining PKF Mack. She has a range of clients that fall into the 'Small Business' bracket for CGT purposes. Chris has been a tax adviser with PKF Mack for 19 years, 10 of those as a Partner of the firm, and has particular expertise in Small Business CGT concessions.
Following Kirsty and Chris' session is Kim Wallman (HLB Mann Judd - Insolvency WA), with 'Killing the Corporate Entity', looking at how to get funds to shareholders in a tax effective manner by way of a Members Voluntary Liquidation (MVL).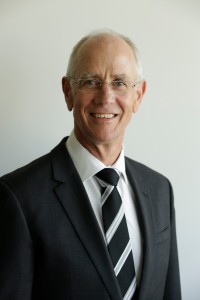 Kim Wallman
Kim said, "I'm aiming to provide delegates with a look at the intricacies of an MVL, the potential issues to be addressed and how they can efficiently prepare for the ultimate de-registration of the company."
Kim's session looks at the choice between a MVL versus a Strike Off, some traps for the unwary, in specie distributions and duty concessions.
He will also stress the importance and timing for all of the ATO lodgments in the tax clearance process, and look at the Archer Bros principle and the records needed to satisfy a Liquidator of the nature of shareholder distributions.
A Registered Liquidator and Trustee in Bankruptcy, Kim is a former partner of a Big Four Accounting firm and has been working in the insolvency field for more than 30 years.
The Preparing a Business for Sale Half Day takes place 20 June 2018 at City West Receptions in Perth. Find out more about Kirsty and Kim's sessions, and the rest of the program, on our website.