No, not a partner you can clink wine glasses and possibly walk down the aisle with. Rather, a professional partner that can provide the support you need to excel in your career.
Picture the following: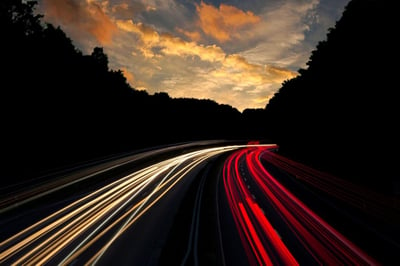 You've studied hard at school. You achieved your goals in university. You have been hired as the bright shining star and are enjoying your chosen career, feeling comfortable that things are heading in the right direction, with all the benefits a stable and fulfilling job provides.
Apart from deciding where your annual holidays will be spent, you don't have a worry in the world… then you start noticing a few things.
Looking around, you can see a few unnerving aspects you weren't aware of as you commenced your climb up the career ladder.
This isn't quite what I expected?
To start with, there's an ever-growing procession of 'bon voyage' cards to sign for now ex-colleagues and the staff kitchen is being frequented by unfamiliar faces.
You're also noticing there's less time to go out and grab a coffee as more-and-more you need to apply yourself to the industry and legislative updates that are becoming more frequent.
There's also less time at night to relax, as you are regularly spending your evenings playing catch-up to understand the 'surprises' that keep popping up at the office.
Then suddenly, a real worry creeps in – colleagues who started alongside you are getting career breaks that you're not, and that nagging realisation hits: My career isn't heading where I thought it would be.
Is your bright shining star status fading?
The reality of these times is that 'relevancy' is one of the major factors in maintaining and progressing your career success.
Not only is the workplace less stable than in previous generations, with technological change and disruption impacting us all, but an increasingly competitive labour marketplace is also nipping at your heels.
Just to compound your concerns, even government statistics show that working for a few years in the same company is now 'outside the norm' – a recent study by the Australian Bureau of Statistics
1
indicates that less than half of Australians have been employed in their current job for five years.
So, whether these statistics refer to those that chose to move to a better opportunity, or were encouraged to move on, the fact remains that if you want to stay in the profession — and employment — you must stay relevant and plan ahead.
Partnering your way to success

Think about it. For most people, getting a partner is something we do to better ourselves in life. Be it in business or in our personal life, having someone to protect us, advise us, or just to be a sounding board usually provides a better outcome.
Every professional knows they need to maintain their skills and regularly update their knowledge – tax is after all a dynamic and ever-evolving specialisation. Successful ones understand that this learning will be lifelong.
Equally, there is an ever-growing range of choices when it comes to your education and professional development, which is why you need to ensure you're choosing the right partner.
So, how can a lifelong learning partner assist my career?
No matter which stage you're at in your career, taking stock of your current situation and where you want to go next can yield some important insights. Taking the time now to identify what skills or knowledge gaps you need to fill, means you can start looking at how you can address them, and which partner can best help you to achieve your goals.
Many professionals will find that they're largely on track, and just need to build a more structured approach to keeping their knowledge up-to-date.
Others may find that they've drifted slightly off course, or are treading water, and need a more formal approach, usually involving a further education course or subject, to help them reach that next career milestone, or to ensure they're really standing out from their peers, with a formal qualification.
By making lifelong learning a priority, and choosing a lifelong learning partner you can rely on, you'll be taking the first steps to ensuring you're in control of your career, setting yourself up for success and proactively steering it where you want it to go.
Covering every aspect of your life-long career journey
As you advance in your career, taking a formal approach to constantly building on your skills and knowledge, coupled with the hands-on experience you've gained throughout your employment, can yield far greater results than a more ad-hoc approach to education.
This is why choosing a partner who offers a broad-ranging, yet structured, education program is important.
The Tax Institute's subjects are available as standalone units to assist you with building your tax capability, as you progress in your career in tax. They cover new entrants to the profession, and progress all the way up to experienced tax practitioners including specialist subjects like trusts, superannuation and corporate tax.
Importantly many of our standalone subjects form part of a structured education program. Whether you want to complete a recognised postgraduate qualification, become a Chartered Tax Adviser (CTA) or tax agent approved by the Tax Practitioners Board (TPB), you can do so by studying with The Tax Institute.
Structured to provide you with a specific professional outcome, our subjects are a balance of theory and practicality designed to finesse your problem-solving skills while focussed on the principles that underpin the Australian tax system.

Is your PD being professionally developed?
Where structured education is about instilling new practical skills and ways of thinking, professionals also need to stay up-to-date with the day-to-day changes in tax, be they legislative, case law, or practice based.
The Tax Institute is known for delivering a broad range of professional development events that are highly practical in nature, delivering knowledge that can be taken back to the office and applied to real-life client issues.
Designed with the professional in mind, they range from quick one-hour updates through to larger events running over multiple days. The breadth of options is complemented by the depth of topics covered.
This knowledge is one of the two key strengths of our professional development offering, alongside networks.
Our face-to-face events bring together members of the tax community, be they in private practice, government, or regulatory roles, providing opportunities to network with your peers and grow your professional network.
Life-long partners. Life-long success
The constantly evolving nature of tax law, administration, and practice means professionals need to keep their skills and knowledge up-to-date.
Employers and taxpayers want the confidence in knowing that their tax professional has the right qualifications to manage their affairs.
And for professionals wanting to ensure their career is heading where they want it to, adopting a lifelong learning approach is key, as is finding the right partner.
Find out more about the benefits of The Tax Institute's education program now, or view our upcoming professional development events on our website.