The tax profession is always evolving. Likewise, the tools you need to do your job are continuously changing.
You, our members, have told us that something you value is the opportunity to contribute to the design and development of the tools you use daily in your work, so that the finished product closely matches your needs.
Our business alliance program is all about delivering value to you, through our relationships with other providers and through special offers, so the Institute and its members can help shape the development and delivery of products and services.
Institute membership gives tax practitioners the ability to give back to the profession: to offer time, share experiences and provide unique, relevant insights into how members work today, and how they anticipate they'll work in the future.
Our relationship with LexisNexis demonstrates the benefits of this unique approach.




A quick look back
In 2014 LexisNexis and The Tax Institute ran a workshop to explore the content needs of tax practitioners. Our conversations with practitioners highlighted a clear need for a practical resource covering tax topics such as tax advisory, compliance and controversy.

These initial discussions led to the development of Practical Guidance Tax, an intuitive on-the-job resource designed to provide practitioners with practical resources such as guidance notes, practice tips, checklists and precedents that assist with the key matters relevant to tax practice in the context of a practitioner's workflow.

Understanding the varied workflows of accountants, tax practitioners and tax lawyers, the obligations they have to their clients, and the always evolving nature of the profession, was a key driver for LexisNexis in developing Practical Guidance Tax. This understanding will also continue to shape its future.

The ongoing relationship between the Institute and LexisNexis is, therefore, geared towards understanding the future needs of tax professionals and developing tailored content and workflow solutions that meet those needs.




Where to from here?
In the coming months, LexisNexis will contribute to discussions around the profession and technology, collaborating with the Institute and our members on the direction of the profession.

The Institute and LexisNexis are working together on new content that will explore where the industry is headed and potential new ways for you to grow your businesses.

LexisNexis will continue to be part of the conversation by collaborating with the Institute and our members and incorporating member feedback into product and content development.

LexisNexis will also launch decision support tools in Practical Guidance Tax in the areas of tax consolidated groups and small business CGT concessions – tools that help practitioners to get the right answer sooner and transact more efficiently.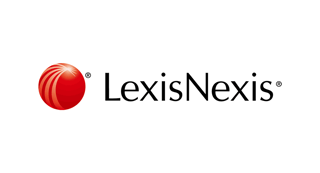 About LexisNexis
LexisNexis Legal & Professional is a leading global provider of legal, regulatory and business information and analytics that help customers increase productivity, improve decision-making and outcomes, and advance the rule of law around the world.

LexisNexis combines leading-edge technology and quality content to help professionals access essential insights in faster, more effective ways. The way professionals work is changing, and so is LexisNexis. From its origins as a publishing company in London in 1818 to today, the company is now a leading global provider of information and analytics for business customers across multiple industries in more than 175 countries.

Locally, LexisNexis Australia is a leading provider of local and international news, business, tax and legal information. It works in close collaboration with its customers to provide relevant content for their professions. It also applies analytics to help its users see patterns, connect ideas and find answers that make their jobs easier. LexisNexis harnesses technology and content to help professionals reduce risk, improve productivity, increase profitability and grow their business.