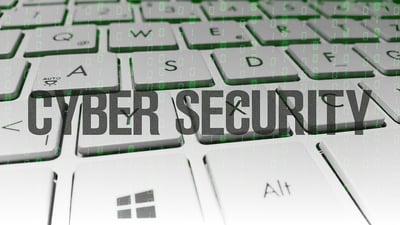 Cyber crime is wreaking havoc globally. Now, more than ever, Australian businesses are at risk.


June 2017 saw another major cyber attack – a new strain of the Petya ransomware, GoldenEye – confirming that cyber crime is not slowing down. The attack was first noticed in Russia and the attack was global in a matter of hours. This latest attack was hot on the heels of the WannaCry cryptoworm attack in May 2017, which targeted computers, encrypting data and demanding
ransom payments in Bitcoin.


At its simplest, Petya is ransomware that hides in a document, such as a Word or PDF file. Once an intended recipient opens the document containing the ransomware, their system is taken over and files can be encrypted. The encrypted information is held at ransom, with the promise of files being released on payment of a fee, although experts warn this is in no way guaranteed to actually happen once the ransom is paid.


Following this latest attack, CNET published an article stating: "The global ransomware epidemic is just getting started".


At the beginning of June, The Tax Institute delivered an informational webinar hosted by Accountancy Insurance which outlined the current state of cyber crime. It included a simulated live hack that proved just how easy an accountant can be at risk of cyber attacks.


Interestingly, nearly 90% of the webinar's attendees indicated via a poll that they believe their organisation is vulnerable to a cyber security breach. Yet less than 50% of these accountants indicated they had a disaster recovery plan in the event of becoming a victim of a cyber crime.


"Due to the sensitive information that accountants are privy to, such as bank account details, tax file numbers and business records, they are a demographic at particularly high risk of cyber crime" said Accountancy Insurance's Associate Director of Professional Risks, Karen McDonald.

"Close to three quarters of Australian businesses suffered some form of cyber crime attack in 2016, with the average cost of an attack being $622,515. Anti-virus software is not bullet-proof and standard business insurance often does not provide cover to help recover an accounting firm's expenses incurred as a result of a cyber attack. Only a stand-alone cyber insurance policy can assist once an organisation suffers from a cyber attack".


In the webinar, available to view here, Karen draws from real-life case studies and credible statistics, sharing her knowledge and expertise in the field of cyber crime. IT specialist, Zynet, also provides a simulation hack to demonstrate just how easy it is for cyber criminals to access your systems.


To understand the scope of cyber crime, and to find out how a cyber insurance policy can dramatically assist your accounting firm, you can contact the Accountancy Insurance team on 1300 552 867 or visit their website to learn more.