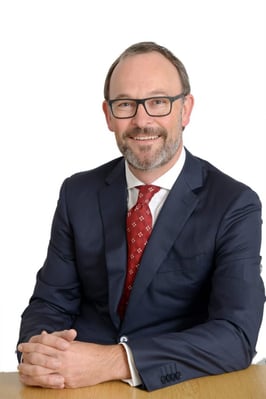 by Noel Rowland *
In February, I attended the 2017 "CEO & Chair Symposium" hosted by the Associations Forum in Brisbane.
I spoke about The Tax Institute's journey, since my appointment almost two decades ago, to develop the structured education program, introduce the Chartered Tax Adviser (CTA) designation, and re-brand.
When I first joined the Institute, it was active and effective in tax policy and advocacy and continuing professional development (CPD).
The journal, Taxation in Australia, was also highly regarded. However, in other areas — such as education, information product delivery and professional recognition for members — the organisation had some work to do to keep up with the times.
There was also a growing appetite for change among members, who understood that the Institute needed to renew and move forward.
My colleagues and I therefore saw an opportunity for the Institute to transform and eventually take a leadership role, over the long term, in the areas that needed updating.
Creating the vision
To begin this transformation, we developed a new vision for the Institute, focusing on its potential. While respecting the legacy of our predecessors' hard work over the previous 60 years, we believed the Institute could offer much more value to tax professionals.
We recruited a number of new staff members with specialist skills in strategy, training and information product development. We moved into contemporary, efficient office premises. We improved member communication and engagement, consulting more with members about their wants and needs. We also expanded our publishing arm with a leap into the digital world, making all content accessible to any member, at any time and in any place.
Eventually, in line with the substance of our new vision, we re-branded — changing our name (from the "Taxation Institute of Australia" to "The Tax Institute") and updating our logo. We also redeveloped our website, ensuring that the process of change was transparent to members and other stakeholders.
Developing a structured education program
A key function of the Institute has always been to educate the profession. However, with the focus on CPD, an important element of this function was missing. Research, at this time, also revealed a lack of engagement with younger tax professionals.
We realised we could address both these issues by introducing a structured education program that would meet the real needs of students, employers and the profession as a whole.
Initially, the Institute offered non-accredited short courses, establishing two boards (an employer board and an exam board) and obtaining recognition from accounting bodies, universities and the Tax Practitioners Board.
After 10 years, we moved into accredited education under the Tertiary Education Quality and Standards Agency, enabling us to offer formal qualifications such as the Graduate Diploma of Applied Tax Law.
Introducing the CTA designation
Another issue the Institute faced was that, while many appreciated us as a resource for education, professional development, networking and content, our membership value proposition was not as strong as some accounting or legal bodies in the area of professional status and recognition.
We also understood that younger tax professionals, in particular, appreciated the opportunity to attain credentials.
This led us to discussions with our sister body, the Chartered Institute of Taxation in the United Kingdom, about introducing their Chartered Tax Adviser (CTA) designation to Australia. It was an opportunity to provide recognition to members for their deep, specialist tax expertise through an internationally-recognised title.
The negotiation was carefully handled, and we successfully launched the designation in 2012.
It has now improved perceptions of the status derived from membership of The Tax Institute. In fact, I often hear tax professionals say they love the CTA designation because it clearly, accurately describes what they do in their day-to-day service provision.
Where are we now?
The process of change was not all smooth, and we didn't get everything right. However, in 2017, The Tax Institute is a more dynamic, forward-looking organisation.
Our work isn't finished, and never will be. There are many issues to address on behalf of members, especially in relation to the need for major tax reform in Australia. We are aware of our responsibilities in terms of helping the tax profession adapt to trends such as digital disruption. We are also currently implementing a major technology initiative, including a new customer relationship management system, to improve member engagement.
While respecting our history and maintaining a strong vision, The Tax Institute will continue to evolve and will continue serving the contemporary needs of members for many years to come.
* Noel Rowland is The Tax Institute's Chief Executive Officer.