by Matthew Pawson, CTA *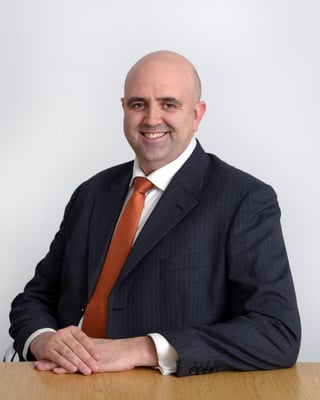 It is my privilege and great honour to serve as President of The Tax Institute in 2017, and I express my thanks to the 2016 National Council for electing me to this position, with the support of the Tasmanian State Council.
I also take this opportunity to thank my predecessor, mentor and friend in the profession, Arthur Athanasiou, for his distinguished service as Immediate Past President. I personally vouch for Arthur's commitment, tireless efforts and fearless advocacy for the interests of the profession and for the members of this organisation. His leadership has been instrumental in setting The Tax Institute's current strategic pathway.
My own journey as an Institute member shows that anyone can contribute if they choose, but I won't use my limited word count to regale readers with my story! Suffice to say I don't consider myself a tax expert, scholar, prolific speaker or author. However, I strongly believe in the purpose and objectives of The Tax Institute and have been an active volunteer since becoming a member in 2000, shortly after admission to practice in the law. For this, I thank my first employer, Peter Worrall, who 'threw me in the deep end'.
Preparing for the future
Regular readers of the 2016 President's reports will be familiar with the frequent commentary about digital disruption, 'digital by default' and artificial intelligence issues. The relevance of these issues is not diminishing. No doubt many members spent some of the Christmas holidays contemplating how they may affect tax practice, business value and client value propositions (if you were not catching up after the ATO system outages in December!).
As the ATO, in particular, presses forward with its digital drive, practitioner survival requires embracing this paradigm. The emergence of data analytics is also changing the nature of practice and the ways we can add value to clients. We are on an irreversible path to a future profession that will likely look very different.
These phenomena are not just for the future. They are happening now, and now is the time for members to implement strategic plans around digital engagement. The Tax Institute is positioning itself to be future-ready through its own digital engagement strategies. 2017 will be a year of consolidating technology upgrades to the Institute's website portal, customer relationship management system, and learning management system. These will facilitate a superior membership experience by facilitating enhanced member touchpoints and maximising the Institute's comprehensive knowledge offering.
In this regard, I can assure you that the National Council takes its stewardship of membership funds seriously. We rigorously test all capex business proposals to maximise value for money and return on investment for the benefit of all members.
The Tax Institute is also strengthening the Chartered Tax Adviser (CTA) designation, forging even stronger links with our sister body, the Chartered Institute of Taxation, and reaching out to regional neighbours. I expect you will hear more from me on this subject in future reports.
In reaching outward, however, we will not forget our roots. Members should also look forward to the Institute's efforts to continue improving the value proposition of CTA membership during 2017.
Two challenges to members
The Institute thrives on the hard work and commitment of countless volunteer members who populate our national and state committee system and who prepare and present hundreds of papers each year. Volunteers provide the invaluable labour and technical expertise that enable the Institute to do what it does best.
The volunteer system remains fundamental to our core business model, and I acknowledge and thank our many previous contributors. There are countless ways to volunteer and I challenge you to become more involved in the Institute's important work, which helps us strengthen and enhance our reputation and influence.
I also challenge every member, and I make no apology for this, to double your CPD spend with the Institute in 2017. We are a not-for-profit organisation, so this challenge is not primarily commercially motivated. Rather, to enable the Institute to remain strong in providing member service, recognised in the advocacy space, and insulated from the risk of collapse or takeover (mentioned in previous reports by Arthur Athanasiou), we need to maintain healthy cash flows and a strong balance sheet. Members can greatly assist by engaging more with our CPD, structured education and information product offerings in 2017.
Finally, I have always believed in the power of collaboration. I look forward to meeting many of you this year, and hearing your feedback on issues that affect the profession and your suggestions for growing and improving The Tax Institute.
I wish you a prosperous and successful 2017.
* Matthew Pawson is The Tax Institute's President.