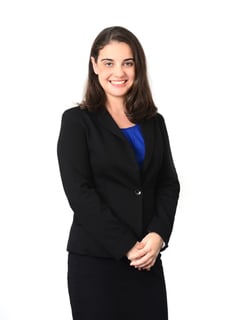 The Tax Institute's Tax Counsel, Stephanie Caredes, recently participated in an ATO panel discussion with three other tax experts. The moderator was Channel 7's David Koch.
The discussion centred on how the Tax Office is partnering with industry to improve the experience of tax payers and tax professionals through better public advice and guidance.
Alongside Stephanie, the panel included the ATO's Deputy Chief Tax Counsel, Will Day, the Corporate Tax Association's Executive Director, Michelle De Niese, and Prolegis Lawyers' Consultant, John King.
The discussion covered a range of specific issues around the main theme, including measures to improve public advice and guidance services, the provision of public advice and guidance on changing legislation, and the new law companion and practical compliance guidelines.
The panel also answered a number of public advice and guidance questions.
You can see a video of the discussion, produced by Pinstripe Media, on the ATO's YouTube channel.