David W Marks, QC, CTA, is a Brisbane commercial silk, specialising in tax. He appears in court as a specialist advocate. At the 24th Noosa Tax Intensive, David will be our coordinator for the workshop on Part IVA. This workshop will explore the issues presented by Simon Steward, QC, in plenary session seven in relation to Part IVA, and how it may, or may not, be applied by the Commissioner in different practical situations.
Plenary session seven, 'When will Part IVA be an issue with SME reorganisations?' is presented by Simon Steward, QC, FTI (Victorian Bar) and Kirsten Fish, CTA (ATO) and examines the extent to which transactions may be formulated given the presence of the new Part IVA. In particular, can beneficial tax results only be achieved by accidental planning?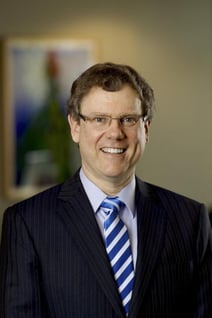 David tells us that delegates at the workshop he is coordinating will discover "the practical application of Part IVA" and it will "enrich their understanding of practical Part IVA scenarios".
David is joined in the workshop by workshop leaders workshop leaders Rosalie Cattermole, CTA (PwC), Muhunthan Kanagaratnam, CTA (Deloitte), Philip Keir, CTA (Whitehill Keir), Sally Newman, CTA (Minter Ellison), and Eugene Wheelahan, FTI (Victorian Bar).

Asked which other sessions he is looking forward to at the Intensive, David told us "The Hon. Justice T Pagone's session on day one on 'CGT – 31 years later' should be very interesting".