With the Federal Government looking to
smooth the transition from the mining
investment boom to a more diverse and broad-based economy, the private sector is being increasingly called
upon to develop and maintain roads, ports, pipelines, power and other essential
infrastructure assets.
The Government's announcement of the 'Smart
Cities' project, seeks to partly fund infrastructure including Sydney's second
airport, Melbourne Metro Rail and Brisbane's Cross River Rail, while remaining
vague on detail.
In this period of increased focus and
rapid change, The Tax Institute's National Infrastructure Conference remains only
event focused entirely on the tax issues affecting infrastructure.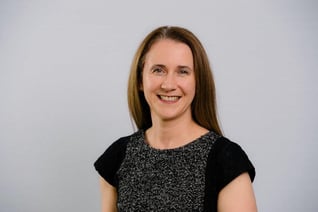 We spoke with Jillian Gardner of Macquarie
Group, who will be take part in a panel discussion at the conference with Karen
Forster, CTA, REST Industry Super, Brendan O'Brien, CTA, AMP Capital and Andrew
Helm, Future Fund Management Agency about what to expect from the conference.
Based in Sydney, Jillian work as a
Division Director in the Macquarie Infrastructure and Real Assets Division
(MIRA) of Macquarie. MIRA manages more than 45 funds with A$138 billion of
assets under management in infrastructure, real estate, agriculture and
energy.
Jillian told us that her panel session,
Outbound Infrastructure Investment, 'is primarily structured to provide
insights from a group who manage global tax risk'. Australian institutional
outbound investment is growing, and infrastructure funds need to understand and
cater for their Australian investor base. The panel will discuss the common
issues that arise for fund structures and co-investment deals in respect of
European and US infrastructure assets.
Asked about the specific appeal of
this conference, Jillian said '"Tax" covers such a broad range of topics,
skills and experience that it is important for the sub-specialties like
infrastructure to come together and discuss the issues relevant to it.'
When asked which other sessions at the
Conference she was most interested in attending, Jillian noted 'The agenda
actually provides a long list of interesting sessions – it is too hard to pick!'
With the conference program covering
everything from the meaning of "control" in the context of public trading
trusts and the thin capitalisation rules, to BEPs and global infrastructure, as
well as financing stapled structures, tax sharing and tax funding agreements,
and an update on the managed investment trust (MIT) and a session on the ATO's
perspective on infrastructure investment from Jeremy Hirschhorn, you can see
why it is difficult to choose.