Melbourne-based
tax lawyer Ron Jorgensen, CTA, will be discussing the practical problems faced
in dealing with trust amendments at the second
WA Tax Intensive
, on 28-29 April.
We spoke to him about what delegates can expect from his session.
'Clarke's case and the subsequent ATO
withdrawal of the ATO Statement of Principles has opened the door for restructures',
Ron has commented, 'I'll be discussing this as well as how recent decisions
such as Mercanti's case and Oswal's case show the continued
complexities and risks when undertaking trust deed amendments'.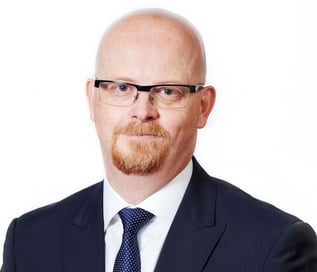 A partner in
Rigby Cooke Lawyers, Ron has more than 20 years of legal and tax experience in
this area, where he has specialised in consulting on Commonwealth and State
Taxation laws and disputes, trusts administration and disputes, business and
investment structuring as well as tax sensitive commercial and property
transactions.
Ron believes
that while varying a
trust appears and often is simple and routine, 'However, a trustee has no
inherent power to vary a trust and the variation power in the trust instrument
is construed strictly', he says. 'An
invalid amendment may result in inadvertent administration breaches of trust
and ineffective trust distributions with unintended tax and commercial consequences. A sufficient declaration or change to the
continuity of the trust constitution, trust property or trust beneficiaries
will create a new trust with adverse income tax, capital gains tax and stamp
duty consequences,' he warns.
During his session Ron will
examine issues such as common amendments to modernise a trust, drafting a trust
deed to include the power of amendment, ATO and OSR attitudes to common
amendments and managing court ordered amendments and limitations. These issues and more will then be discussed
in a case-study led workshop by facilitators including Norton & Smailes
lawyers Daniel Fry CTA, Alan Krawitz CTA, Amy Mathieson ATI and Daniel
Velthiuis CTA; as well as Daniel Smedley CTA, Sladen Legal.
Join us at
the Novotel Vines Swan Valley Resort, 28 - 29 April 2016. Find out more.