The second WA Tax Intensive, on 28-29 April, brings some of the country's leading tax experts
to deliver practical, workshop-led sessions to discuss real-world solutions to
common client tax issues.
One of
Australia's leading commentators on tax law and policy, Professor Graeme Cooper,
CTA, will present an informative workshop on Part IVA on day two of the
Intensive. We spoke to Graeme about what to expect from his session.
'Part IVA might look
incomprehensible,' Graeme told us, 'but there are a few critical points in the
regime where the courts have told us what the rules mean and what they allow
the ATO to do and not to do. People need to know that if they are trying to
advise clients up front, or if the ATO unexpectedly comes knocking' he said.
During the three hour workshop,
Graeme will discuss when and how Part IVA can interfere with restructuring a
client's business affairs, and how to redeem the situation if a Part IVA line
has been crossed.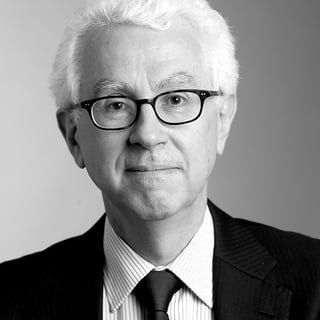 Graeme will
bring his insight as a
Professor of Taxation Law at the University of Sydney and from 20 years in
practice with Greenwoods & Herbert Smith Freehills, not to mention his work
on projects for the Board of Taxation, ATO, Treasury, National Audit Office, and
the OECD in France, the IMF and the World Bank.
Graeme feels 'It is especially
important to have a good grasp because the text of Part IVA is easy to
misunderstand. I see this a lot; people take the text at face value when the
courts have told us repeatedly the text means something else entirely.'
In Graeme's session and workshop,
restructuring issues and significant transactions are examined in a practical
format, with case studies and a panel synopsis to further illuminate the
issues.
The workshop facilitators are Dale Pinto, CTA-Life, of Curtin
University, Nick Heggart, CTA, Greenwoods & Herbert Smith Freehills, Helen
Hodgson, CTA, Curtin University and Richard Norton, CTA, Norton & Smailes.
The second
annual WA Tax Intensive also features
David Marschke, CTA, of Mills OakleyLawyers, looking at Restructuring Opportunities
and
Ron Jorgensen, CTA, RigbyCooke Lawyers, on Managing Trust Deed Amendments
, as well as our Keynote Address; Disruptive Ethics, by Professor Derek Parkin, OAM, University of Notre Dame Australia.
Join us at
the Novotel Vines Swan Valley Resort, 28 - 29 April 2016. Find out more.