As Australia evolves into a "smarter" economy,
governments are looking to incentivise start-up ventures to support innovation.
Taking advantage of available government incentives and having the right tax
structures in place is critical to uncorking success for you and your clients
within the SME space. The 2016 Barossa Convention is all about getting down and
(tax) dirty on start-up ventures and private businesses, trusts and
superannuation. Join us in the Barossa this May to learn more…
For almost 50 years, the Convention has been South
Australia's premier event for tax professionals. Drawing on the event's rich
history and tradition along with its unique location, from 2016 it will be
known as the Barossa Convention. This year, in addition to a new name, we are
excited to extend the invitation to our interstate members and are proud to
showcase an impressive line-up of speakers against the idyllic backdrop of
South Australia's wine country to discuss start-ups, trusts, superannuation and
everything in between.
Be consumed: food and wine and tax, oh my
From the surrounds of the Novotel Barossa Valley Resort
and spectacular local cuisine through to the "Barossa – Be Consumed" gala
dinner, on-site local produce market and world class golf course, this year's
event is
unashamedly Barossa-themed. Delegates are invited to arrange a round
of golf or take a breathtaking "Tour de Tax" bike ride from Adelaide's CBD to
the convention venue. The journey ties in fittingly with the "Concept to
Start-Up" journey that keynote speakers will take you on as you explore case
studies and practical tax issues.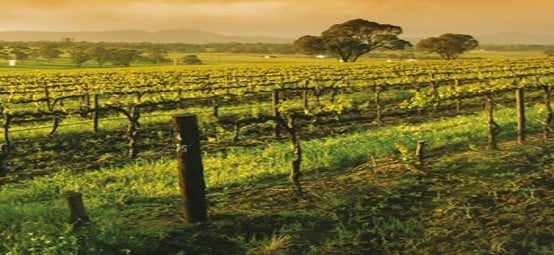 Get down and (tax) dirty on the uprise of start-ups
Start-ups, SMEs, private enterprises. These are here to
stay.
The Turnbull government's agenda to transform Australia
into an agile and innovative ecosystem of nimble businesses is designed to help
fuel investment and boost the economy into the future. Australia will only
continue to see an upsurge in start-up ventures, new tax laws, tax
considerations and traps. Does it scare you? Are you across the multifaceted
issues that your clients will come knocking on your door for? What do they mean
for your clients?
Tim Sandow, CTA and other keynote speakers will unpack
the tax and legal issues surrounding your clients' evolving businesses on day
two of the convention. The sessions are technical, practical and take you on a
journey from concept to start-up to the initial phases of global expansion.
Along the way, questions on your mind will be addressed. Here are but a few…
How are
start-ups structured in Australia and overseas? What are the implications and
risks?
What are
the available tax concessions?
How do
you structure for tax incentives such as the R&D incentive and grants?
What are
the IP issues – what is available, is your client investor-ready, how do you
protect IP overseas and mitigate IP infringement?
How can I
utilise the employee share scheme rules after recent changes – where can you
find the advantages?
A lot to consume on both days, but better to be fed with
knowledge than left hungry!
In Trust we tax. Or was it in tax we….
Confusing? While the process of liquidating or
deregistering a company is clear, the termination of a trust is much less
certain and relies on an understanding of trust law and trust deeds. Day two of
the convention will also consider these practical tax and stamp duty issues
arising on the vesting of trust estates.
Michael Butler, CTA will address key issues that members
who work in the complex area of trust law face:
What is
the process involved in voluntarily vesting a trust deed?
How do
you deal with a position when the trust is about to vest, including the recent
Rinehart dispute?
Can the
vesting date be extended (possibly forever)?
What if
the vesting date has already passed? Is it too late to take remedial
action?
Super Saturday!
The weekend of the Barossa Convention kicks on after our
"Barossa – Be Consumed" gala dinner! Strong coffee in hand and not just for
superannuation experts, delegates can choose to attend the Super Saturday
morning sessions where Harry Patsias, CTA and Suzanne Mackenzie, CTA walk you
through a tour of modern superannuation and how this will affect your clients.
With the government's focus on tighter governance for
superannuation in the coming year, these sessions will take a peek at emerging
ideas, ranging from underutilised ideas to new and novel (and questionable!)
ideas.
Whether a South Australian local or someone based interstate, we invite you to come along to this premier tax event in
the beautiful Barossa. Be consumed, be connected, be armed with knowledge! See
you there.
2016 Barossa Convention 5 – 7 May | Novotel Barossa Valley Resort, South
Australia
If you'd like to attend
the 2016 Barossa Convention in May, go here.
Video used with permission, SA Tourism.