In case you missed it and are interested in catching it, 'it' is an indication of timing as to when the Tax Reform Options Paper (the Green Paper) will be released. On Tuesday morning in a doorstop interview, the Federal Treasurer, the Hon Scott Morrison MP, advised that the Options Paper will be out 'next year'.
Until then, we have the release of the Government's innovation statement to look forward to next month, which may well have some substantive tax-related content in it.
In other news, the Senate Economics Legislation Committee released its report into the multinational anti-avoidance law Bill. The Committee recommended that a post-implementation review of the measures occur within three years of enactment and that the Senate should pass the Bill. Do you agree? A copy of the report can be accessed here. If you are interested to read the Institute's views, a copy of our submission to the Committee is available on our website.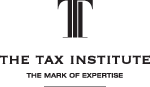 Stephanie Caredes CTA is a Tax Counsel of The Tax Institute.
The Tax Institute
is Australia's leading professional association in tax. Its 13,000 members include tax agents, accountants and lawyers as well as tax practitioners in corporations, government and academia.