It's been a busy year in tax policy but it's still not quite silly season at The Tax Institute. We are heading towards the holiday period with a late flurry of submissions and consultations.
We are currently working on the following submissions amongst others:
And here are some upcoming consultations just to name a few:
National Tax Liaison Group
Consultation Steering Group
ATO Tax Practitioner Advisory Group
Future of the Tax Profession Working Group
Lodgment Working Group
Workshops on ATO review of private advice
Board of Taxation consultation on foreign hybrids
Private Groups Stakeholder Group
Your input on any of the above would be much appreciated. Please contact us at Tax Policy if you have any comments.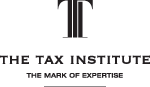 Thilini Wickramasuriya FTI is a Tax Counsel of

The Tax Institute

.
The Tax Institute
is Australia's leading professional association in tax. Its 13,000 members include tax agents, accountants and lawyers as well as tax practitioners in corporations, government and academia.