Thilini is a Tax Counsel with the Tax Institute.

What does 2015 Tasmanian State Convention mean to you, and more broadly, to the tax industry?
I attended the Tasmanian State Convention last year for the first time and it is a wonderful event not just because it brings together the tax practitioner community in Tasmania but also gives the opportunity for speakers from around Australia to visit Tasmania and contribute to the tax expertise of those practitioners.
What can attendees expect to take away from your session?
An update of the key tax reform issues on the horizon and what TTI is doing about them.
Which other sessions at the 2015 Tasmanian State Convention are you most interested in attending?
Panel discussion on the changing nature of the tax profession.
What do you like to do when you're not knee-deep in tax?
Watch arty films and eat yummy food.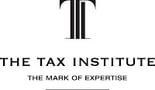 Join us in Hobart for The Tax Institute's 2015 Tasmanian State Convention. It is Tasmania's premier annual taxation event with an outstanding line up of speakers that are sure to educate and stimulate