On Monday 24 August 2015, Federal Treasurer, the Hon. Joe Hockey MP discussed tax reform at 'Morning Tea with the Treasurer', a free event for members which we co-hosted with Chartered Accountants Australia and New Zealand.
The Treasurer's speech argued the case for personal income tax cuts mainly by reference to income tax rates in other OECD countries. Our President, Stephen Healey, tied the discussion back to the tax reform priorities of the Institute.
The key issue for us in this debate is Australia's tax mix and its dependency on income tax for the bulk of revenue collections, particularly given an ever increasing mobility of capital in the modern economy and our country's future revenue needs given the increasing dependency ratio as highlighted in the intergenerational report.
In our Tax Discussion Paper submission we have recommended that the Government consider shifting away from income tax and increasing reliance on simpler and more efficient consumption taxes, such as the GST. Australia's corporate income tax rate should also be lowered as part of the overall tax reform agenda.
Last Friday, State and Territory Treasurers met in Canberra and agreed to broaden the GST to cover overseas online transactions under $1,000. The Treasurer was tight-lipped on broader tax reform discussions at the meeting but it is encouraging to see that all parties remain committed to working together to achieve a better tax system.
If you are interested in tax reform, next stage of the process is coming soon and you can get involved by contacting us at Tax Policy.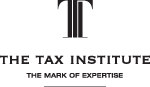 Thilini Wickramasuriya FTI is a Tax Counsel of

The Tax Institute

.
The Tax Institute
is Australia's leading professional association in tax. Its 13,000 members include tax agents, accountants and lawyers as well as tax practitioners in corporations, government and academia.