Paul is a Partner in the International Tax and Transaction Services group of PwC in Melbourne. He has over 20 years' experience advising local and international clients on income tax issues. Paul drives PwC's Tax Reform project, aimed at building momentum within the community around the need for comprehensive tax reform in Australia.
What is the topic that you are presenting at the Forum?
"The Need for Genuine Tax Reform in Australia"
What can attendees expect to take away from your session?
We need a balanced debate that keeps all issues on the table. The public and indeed participants need to better understand why tax reform is needed. All stakeholders have an obligation to sell that message.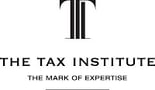 Join us in Melbourne for The Tax Institute's 3rd Annual Tax Forum. It is Tasmania's premier annual taxation event with an outstanding line up of speakers that are sure to educate and stimulate.