Brad is a Director at the RSM Bird Cameron office in Ballarat. He specialises in providing advice to SMSF members as well as SME's in the areas of small business concessions and other technical tax matters.
What does 2015 Tasmanian State Convention mean to you, and more broadly, to the tax industry?
The convention is a change for practitioners to get together and obtain a better understanding of the issues affecting their practice.
What can attendees expect to take away from your session?
Some practical issues with case studies of what is impacting the SMSF sector at the moment.
Which other sessions at the 2015 Tasmanian State Convention are you most interested in attending?
The sessions related to property development and dealing with inherited problems.
What do you like to do when you're not knee-deep in tax?
I enjoy good food, wine & coffee. As well as cycling with the aim of heading to France one day to climb some of the big tour climbs.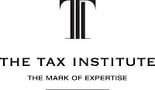 Join us in Hobart for The Tax Institute's 2015 Tasmanian State Convention. It is Tasmania's premier annual taxation event with an outstanding line up of speakers that are sure to educate and stimulate.