Paul is the national leader of EY's Employment Taxes group, a market leader in providing innovative solutions to enable employers to effectively manage their employer obligations. Paul has over 25 years of experience assisting public and private sector employers to reduce costs and develop risk strategies in relation to their remuneration related tax obligations. He advises a large range of Australian and foreign companies on domestic and international employment related tax issues including remuneration packaging, employment taxes and charges (FBT, payroll tax, workers compensation and superannuation), identification and assessment of contractor issues and the structuring and implementation of equity and other employee incentive plans. Paul was a member of the ATO's former National Tax Liaison Group FBT sub-Committee and is a member of The Tax Institute's FBT Committee.
How long have you been affiliated with The Tax Institute?
From the time I commenced working as a tax professional, so must be over 25 years by now.
What does the States Taxes Conference mean to you, and more broadly, to the tax industry?
The State Taxes Conference is a unique opportunity to both mix with senior state revenue office personnel and at the same time update my knowledge in a key technical area relevant to my practice.
What is the topic that you are presenting? And what can attendees expect to learn from your session?
I am co-presenting the topic "Employees, Contractor and Other – Is "wages to an employee" an out-dated concept. We will be looking at how contractors and employees are assessed for payroll tax and how this position has evolved over time.
In addition to dissecting current interpretations of the legislation, we will also be highlighting ways that output from existing tools isn't necessarily reliable and what to look out for when engaging new workers.
How will attending your session help delegates help their clients?
By being aware of recent developments, delegates will be able to accurately assess their clients' workers for payroll tax and be able to help with planning opportunities to minimise any compliance burdens.
Which other sessions at the conference are you most interested in attending?
The sessions that deal with Payroll Tax topics.
What do you like to do when you're not knee-deep in tax?
Play squash, watch sport, relax with a good book and a nice glass of red.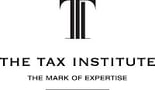 Join us in Canberra for The Tax Institute's 15th Annual States Taxation Conference. The Annual States' Taxation Conference remains the only national conference covering all state and territory taxes in one technical program.