Amanda is a Senior Manager and has been in the Employment Taxes practice in Sydney for just over nine years. In addition to corporate clients, she does a lot of work with government entities and the not-for-profit sector. Amanda specialises in assisting her clients with their people strategies, focusing on taxation. Her key areas of speciality include advisory and compliance for payroll tax, superannuation, PAYG withholding and fringe benefits tax. Amanda also provides extensive advice regarding taxation and reporting obligations for employee share schemes and termination payments, including genuine redundancies.
How long have you been affiliated with The Tax Institute?
Ever since starting my Masters in Accounting ten years ago I have been using the Tax Institute as a resource tool. I also presented a Tax Institute FBT refresher webinar in March this year.
What does the States Taxation Conference mean to you, and more broadly, to the tax industry?
At the State Taxes Conference, I will be most interested in the payroll tax sessions. I see it as a valuable opportunity to gain insight into the current approaches being taken by the Revenue Offices. I am also excited to meet like-minded people and share tax war-stories!
What is the topic that you are presenting? And what can attendees expect to learn from your session?
I am co-presenting the topic "Employees, Contractor and Other – Is "wages to an employee" an out-dated concept. We will be looking at how contractors and employees are assessed for payroll tax and how this position has evolved over time.
In addition to dissecting current interpretations of the legislation, we will also be highlighting ways that output from existing tools isn't necessarily reliable and what to look out for when engaging new workers.
How will attending your session help delegates help their clients?
By being aware of recent developments, delegates will be able to accurately assess their clients' workers for payroll tax and be able to help with planning opportunities to minimise any compliance burdens.
Which other sessions at the conference are you most interested in attending?
I will have my payroll tax hat on quite firmly for the conference and am particularly interested in the "Inter-Jurisdictional issues" session.
What do you like to do when you're not knee-deep in tax?
My ideal weekend involves playing outdoors with my two young boys, watching AFL, good wine and dinner with friends.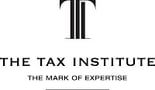 Join us in Canberra for The Tax Institute's 15th Annual States Taxation Conference. With an expert team of leading tax professionals shaping the content and a growing list of delegates who are amongst the best and brightest in the tax profession, the National Convention is undoubtedly the premier taxation conference in Australia.