Tony has been involved in indirect tax since last century and is a self-described "tax tragic" with a particular interest in Commonwealth/state "vertical fiscal imbalance" and the states capacity to raise tax. With the release of the Tax Reform Discussion Paper, he has been involved with The Tax Institute in preparing a submission.
How long have you been affiliated with The Tax Institute?
More than 25 years (I joined young).
What does the State's Taxation Conference mean to you?
I have been a long time attendee at the Annual States Taxation Conference and see it as means to look at state tax issues. This conference was, I believe, largely responsible for the move to harmonisation of the payroll tax legislation Australia-wide.
What is the topic you are presenting? And, what can attendees expect to learn from your session?
Payroll Tax: Inter-Jurisdictional Issues.
Good question. How much the various state and territory payroll tax legislation have come together in recent years but also the issues that continue to be a concern for employers who have employees in more than one jurisdiction.
How will attending your session help delegates help their clients?
Practically, it will show the pitfalls for employers with employees in more than one jurisdiction. On a higher level, perhaps it will demonstrate the inadequacy of payroll tax and the need for broader tax reform.
Which other sessions at the conference are you most interested in attending?
Employee, Contractor and Other – Is "Wages to an Employee" an Outdated Concept?
What do you like to do when you're not knee-deep in tax?
Family (we have three delightful granddaughters), and I surf whenever I can. I also enjoy a glass of red wine every now and then for the health benefits. The rest of the bottle is for my witty come-backs and flawless dance moves.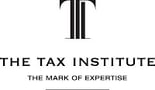 Join us in Canberra for The Tax Institute's 15th Annual States Taxation Conference. With an expert team of leading tax professionals shaping the content and a growing list of delegates who are amongst the best and brightest in the tax profession, the National Convention is undoubtedly the premier taxation conference in Australia.