This week saw the release of the 2015-16 Northern Territory Budget on Tuesday. The Victorian government will hand down its 2015-16 Budget next Tuesday 5 May with the rest of the States and Territories to release their budgets over the coming weeks.
The biggest one that stands out is, of course, the Federal Budget to be handed down on Tuesday 12 May. Some measures that may be included in the Federal Budget have already been leaked. We are certainly interested to see, for example, what the package promising tax cuts for small businesses is all about.
In other news, The Tax Institute hosted a roundtable discussion with the Federal Treasurer, the Hon Joe Hockey MP, and senior members of the Treasurer's Tax White Paper Unit in Adelaide on Tuesday to discuss the Government's Tax Discussion Paper. Here is a link to our media release.
Members of the Institute had the opportunity to provide feedback to the Treasurer on the recently released Discussion Paper. The contributions our members have to make to the national conversation on tax reform is very important. As such, Sydney-based members are meeting with the Treasurer's Tax White Paper Unit and Treasury's Tax White Paper Taskforce today with further opportunities for members in other capital cities to be arranged shortly.
As always, you are invited to contact us via Tax Policy should you have any matters you wish to raise with us in relation to the above.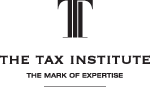 Stephanie Caredes CTA is a Tax Counsel of The Tax Institute.

The Tax Institute is Australia's leading professional association in tax. Its 13,000 members include tax agents, accountants and lawyers as well as tax practitioners in corporations, government and academia.