Renew your 2015-16 membership online and win!
Membership renewals are now due. All online membership renewals received before 12 June 2015 will go into the draw to win one of five early bird prizes of $1,000 from HSBC Bank Australia.
Renew your 2015-16 membership at taxinstitute.com.au/renewal.
AGM notice
Early this month, you will have received notification of The Tax Institute's Annual General Meeting taking place later this month. The Seventy-second Annual General Meeting of The Tax Institute will be held at 4.00 pm on Thursday, 28 May 2015 at the offices of The Tax Institute situated on Level 10, 175 Pitt Street, Sydney, NSW 2000. You can download notice of meeting documents and a proxy form online at taxinstitute.com.au.
Annual Report
The 2014 Annual Report is now available to download online. Visit taxinstitute.com.au to read your copy.
Have you downloaded our apps?
Giving you the knowledge you need, wherever you are, our growing range of apps includes The Tax Institute App, which features each month's Taxation in Australia and your copy of TaxVine every Friday. Make sure you also download our CPD App, which helps you get the most from the Institute events you attend, as well as The Tax Specialist App, bringing you each issue of Australia's leading journal for corporate tax professionals to your iPad or Android tablet. Visit taxinstitute.com.au/apps to find out more.
TaxWise News federal Budget edition
Following weeks of media speculation, we're finally about to see what the 2015-16 federal Budget features. TaxWise News subscribers, make sure to keep an eye on your inbox for our special Budget edition which will cover what the announcements mean for you and your clients. If you're not a subscriber, visit our website to find out more about this service.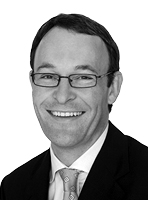 Noel Rowland
The Tax Institute

is Australia's leading professional association in tax. Its 13,000 members include tax agents, accountants and lawyers as well as tax practitioners in corporations, government and academia.