We have received a great response regarding the first intake for our Graduate Diploma of Applied Tax Law program, which builds on our highly regarded CTA1 Foundations, CTA2A Advanced and CTA2B Advanced subjects. You and your staff can enrol now in these practical and relevant courses for study period 2.
Don't forget, you can continue to strengthen your employees' tax skills through practical and applied education through our existing Course in Australian Taxation Law, Course in Commercial Law, or Chartered Tax Adviser programs.
The Institute's education programs ensure that professionals are able to immediately apply their learning in the workplace.
Visit taxinstitute.com.au/GradDip or call us on 02 8223 0038 for more information.
Discover our growing range of apps
Hopefully by now you've downloaded The Tax Institute app and are enjoying this issue of Taxation in Australia on your iPad or Android tablet. In February, we launched The Tax Institute CPD app, helping you to get the most from hundreds of events that we run each year, and we've just launched The Tax Specialist app, bringing you each issue of the leading journal for corporate tax professionals on your tablet. Visit our website to find out more.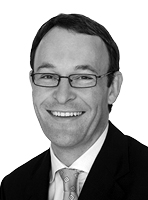 Noel Rowland
The Tax Institute

is Australia's leading professional association in tax. Its 13,000 members include tax agents, accountants and lawyers as well as tax practitioners in corporations, government and academia.