For more than 70 years, we have been committed to honouring and showcasing the tax profession's leading experts and rising stars. Later this month, we are proud to award the recipients of our Tax Adviser of the Year Awards at the 30th National Convention on the Gold Coast.
Representing the best and brightest in tax, from rising stars to industry leaders, the recipients have been chosen from a pool of well-deserved tax professionals by our
judging panel.
The judges
The judges for the 2015 Tax Adviser of the Year Awards are:
Arlene Macdonald, CTA (Life);
the Hon. Ian V Gzell, QC, FTI (Life);
Ian Langford-Brown, FTI (Life);
Michael Evans, CTA;
Peter McKnoulty, CTA; and
Syd Jenkins, CTA.
You can find the full profiles of each of the judges on our website at taxinstitute.com.au. We're sure you'll agree that these industry luminaries are well-equipped to select the cream of the crop.
The finalists
We are proud to announce that the judges have selected the finalists for the awards. These individuals display excellence in the areas of tax advice, tax planning, leadership, professionalism, ethics, innovation, and commitment to the tax profession.
The Emerging Tax Star finalists are:
Andrew (Andy) Bubb, KPMG;
Sarah Goodman, ATI, KPMG; and
Po-Kai (Jack) Wang, FTI, Pitcher Partners.
The SME Tax Adviser finalists are:
Dinesh Aggarwal, FTI, Fortuna Accountants & Business Advisors
Peter Bobbin, CTA, Rockwell Oliver; and
Stephen Holmes, CTA, WMS Chartered Accountants.
The Corporate Tax Adviser finalists are:
Minh Dao, CTA, KPMG;
Matt Ervin, KPMG; and
Scott Treatt, CTA, Pitcher Partners.
The Chartered Tax Adviser finalists are:
Judith Choate, CTA, Piper Alderman Lawyers;
Paul Dowd, CTA, Morse Group; and
Andrew Mills, CTA, ATO.
The winners of each category will be announced on the Gold Coast on 19 March. Join us to support your colleagues and to find out who will be the winner in each category. Details of the awards dinner can be found at taxinstitute.com.au under the National Convention pages.
I would like to take this opportunity to thank the judges and all who entered the awards, and to congratulate the finalists.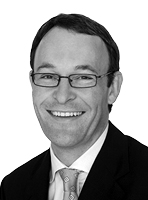 Noel Rowland
The Tax Institute

is Australia's leading professional association in tax. Its 13,000 members include tax agents, accountants and lawyers as well as tax practitioners in corporations, government and academia.