Free membership trial for your colleagues
Do you have friends or colleagues who would benefit from membership of The Tax Institute?
If so, let them know about our free membership trial running during March. Following the popular October trial, all registrants will get to experience a selection of the benefits and resources that members have daily access to.
Go to taxinstitute.com.au/member-trial to find out more.
Have you downloaded our app?
The Tax Institute app brings you Taxation in Australia each month on your iPad or Android tablet alongside a range of great content from The Tax Institute. You'll also find each week's TaxVine in the app, together with your free paper of the month. Download the app from iTunes or Google Play and discover what's new for yourself.
TaxWise News
If you're looking to grow your business in 2015 or need a way to add value to existing client relationships, TaxWise News can help. Full of up-to-date, relevant and practical information, this is a simple, cost-effective way to communicate with potential and existing clients.
Click here to find out more.
Summer Sale on now
Our summer sale includes some great offers on a wide range of books, CPD on DVD titles, and more. Save up to 50% and pick up one of our special CPD on DVD boxset offers, back by popular demand.
Click here to view the sale
New website design
You may have noticed some changes to the way our website looks and works. Late last year, we asked our members and website users for feedback on our website. Based on your feedback, we're:
simplifying the layout to make it easier to find information;
reducing the volume of content on pages as some were considered "busy", "confusing" and "cluttered";
reviewing our language to ensure that we use "familiar" terminology;
changing the navigation on the website to reflect how products and services are searched for;
removing "unnecessary" content on the website, particularly on the homepage; and
creating an area where you can find and access the resources and benefits available to you as a member.
We hope you enjoy the new website experience. Keep an eye out for an updated home page which will be rolled out soon. For feedback and assistance please email
webassist@taxinstitute.com.au.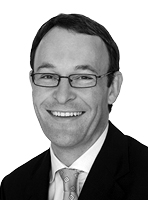 Noel Rowland
The Tax Institute

is Australia's leading professional association in tax. Its 13,000 members include tax agents, accountants and lawyers as well as tax practitioners in corporations, government and academia.