Damien is an Assistant Commissioner in the Review and Dispute Resolution line of the Australian Taxation Office. His responsibilities include ATO dispute resolution policy, practice and capability and managing the ATO's relationship with the legal profession. Prior to joining the ATO in 2007, Damien was Special Tax Advisor to the Commonwealth Ombudsman.
How long have you been affiliated with The Tax Institute?
From about 2004/5, when I joined the Tax Team at the Commonwealth Ombudsman's office.
What does the National Convention mean to you, and more broadly, to the tax industry?
A great opportunity for bringing together different perspectives from across the tax industry and profession.
What is the topic that you are presenting and what can attendees expect to learn?
I will be covering the latest on the ATO's management of Tax Audits and Disputes" (jointly with Ashley King from PwC).
They can expect to hear insights on recent developments in tax administration, particularly around early engagement and dispute resolution.
How will attending your session help delegates help their clients?
Greater awareness of the ATO's new approaches to engagement, especially in avoiding or resolving disputes.
Which other sessions at the conference are you most interested in attending?
Jeremy Hirschhorn and Greg Travers on Part IVA; Bernard Salt's Demographic Trends session; the Commissioner's address; Henry Ergas's session on Tax Reform; Daniel Smedley's session on Trusts; Mark Robertson on Fraud or Evasion; Phillip Bender's review of recent cases.
What do you like to do when you're not knee-deep in tax?
Get lost in a good book – mostly history and alternative histories.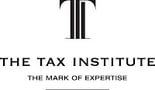 Join us on the Gold Coast for The Tax Institute's 30th National Convention. With an expert team of leading tax professionals shaping the content and a growing list of delegates who are amongst the best and brightest in the tax profession, the National Convention is undoubtedly the premier taxation conference in Australia.