Robert Gallo is a Director at PwC. He helps tax functions transform their operations through the use of strategy, people, process and technology solutions.
Robert has over 15 years experience in advising clients on optimising their tax reporting and compliance processes as well as transforming their tax functions to best balance their use of strategy, people, processes and technology. His experience expands across tax functions in various geographies and industries including banking and finance, retail, manufacturing, energy and mining. This experience includes tax function design and assessment, application of tax corporate governance and risk management frameworks, process improvement, tax software implementation combined with tax project assurance.
What does the Financial Services Taxation Conference mean to you, and more broadly, to the tax industry?
The Financial Services Taxation Conference is a good forum for connecting/networking with the industry. It presents a good opportunity to understand the challenges as well as sharing solutions between peers in what I refer to as leading practices.
What is the topic that you are presenting at the Financial Services Taxation Conference and what can attendees expect to learn from your session?
I will be part of a panel discussion focused on the Financial Services tax function in a changing world. The tax function is facing a number of challenges from both internal and external influences. The panel has a broad range of views to uncover some of the practical solutions that can be put in place.
Attendees can learn about what others are doing to deal with the additional workload that is being placed on the tax function. These include: taking advantage of improvement in technology through to the re-engineering of processes.
What new or hot topics will you cover?
There will be a focus on data analytics and how this can be used as a detective measure.
How will attending your session help delegates help their clients?
Delegates can hear about what others are doing to free up their time on compliance and reporting and focussing more on being an advisor to the business.
What do you like to do when you're not knee-deep in tax?
I like to listen to music, play with the kids and have a hit of tennis.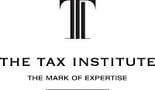 Join us on the Gold Coast for The Tax Institute's 2015 Financial Services Taxation Conference, Australia's leading financial services taxation conference.