Tim Kyle is a director of Greenwoods & Herbert Smith Freehills, as it is now, where he looks after financial services clients. Tim is also on the organising committee for this conference.
How long have you been affiliated with The Tax Institute?
Since last millennium.
What does the Financial Services Taxation Conference mean to you, and more broadly, to the tax industry?
One of, if not the, premier tax conference in Australia.
What is the topic that you are presenting at the Financial Services Taxation Conference and what can attendees expect to learn from your session?
I will be providing an update on capital management issues. Attendees will gain a better understanding of non-tax drivers as well as capital management. They will learn about the different forms of capital management in the financial services industry and the latest tax developments associated with them.
Which other sessions at the conference are you most interested in attending?
Part IVA, Murray review
What do you like to do when you're not knee-deep in tax?
Get fit by chasing 4 children under 6!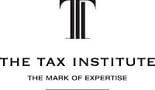 Join us on the Gold Coast for The Tax Institute's 2015 Financial Services Taxation Conference, Australia's leading financial services taxation conference.