Andy Hutt is the leader of KPMG's Global Mobility Services in the Asia / Pacific region and is responsible for ensuring that their clients receive a consistently high standard of service across the region.
He is also the partner in charge of the Australian Global Mobility Services Practice. Andy has more than 20 years' experience in Australia and the UK of advising clients on the taxation and financial aspects of both employee mobility and incentive arrangements.
How long have you been affiliated with The Tax Institute?
Twelve years.
What does the National Convention mean to you, and more broadly, to the tax industry?
It's a great opportunity to share your experiences with peers and to contribute to the ongoing high performance of the profession.
What will you be presenting and what can attendees expect to learn from your session?
I'll be discussing tax issues in structuring an effective executive package. I'll cover topics such as:
Taxation of employee shares and options
Remuneration governance
Salary packaging
Relocation benefits /expatriate benefits
Participants will gain an understanding of the key things to think about when developing an executive remuneration package that's fit for purpose.
How will attending your session help delegates help their clients?
Delegates will be better able to consider the full range of tax issues that can impact an executive package. I make sure that Boards and HR teams are well informed.
Which other sessions at the conference are you most interested in attending?
The practical realities of being a tax adviser.
The latest on the Australian Taxation Office Management of Tax Audits and disputes.
What do you like to do when you're not knee-deep in tax?
I enjoy running and coaching kid's cricket teams.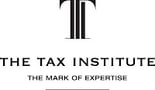 Join us on the Gold Coast for The Tax Institute's 30th National Convention. With an expert team of leading tax professionals shaping the content and a growing list of delegates who are amongst the best and brightest in the tax profession, the National Convention is undoubtedly the premier taxation conference in Australia.