The House of Representatives Parliamentary Committee for Tax and Revenue has tabled its latest bi-annual inquiry report into the overall operations of the Tax Office.
The Tax Institute appeared before the Committee to give evidence in relation to members' experiences with the Tax Office; we also detailed these in a written submission. Below are some extracts from the Committee's report with respect to a selection of key areas of concern to members.
Tax Agent Portal
The Tax Institute outlined the impact of unplanned system outages on the productivity of tax agents:
"The analogy that we like to use internally is that… the portal is almost like a dinosaur that is trying to deal with the 21st century. …tax practitioners are continually being pushed more and more towards an electronic way of interacting. The amount of reliance they currently place on the portal means that outages, whether they be planned or - more problematically - unplanned, really do have a huge effect on practitioners' ability to function."
In their submission the Tax Institute also claimed that 'unscheduled disruptions to the portal are arising in periods of peak usage' and expressed concern that the information available via the portal is updated in batches, rather than in real time, limiting agents access to up-to-date information.
Lodgement Program
At the public hearing the Tax Institute and the Inspector-General of Taxation both reported significant sector concern in relation to the operation of the Lodgement Program and the fairness of its outcomes.
The Committee heard that the Tax Institute's members are apprehensive because, despite their best efforts to meet lodgement due dates, late lodging or recalcitrant clients may harm their reputation with the ATO:
"Although a 15 per cent margin has been allowed to accommodate the above circumstances, members affected remain greatly concerned about the impact of these requirements on their business and the stress they cause as a result."
The full suite of concerns raised with the Committee can be read in our submission.
We look forward to again engaging with the Tax and Revenue Committee on future hearings into other important issues affecting members.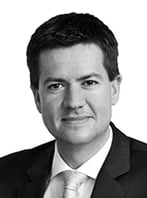 Robert Jeremenko CTA is Senior Tax Counsel of The Tax Institute.
The Tax Institute

is Australia's leading professional association in tax. Its 13,000 members include tax agents, accountants and lawyers as well as tax practitioners in corporations, government and academia.