Graduate Diploma of Applied Tax Law – get started in 2014!
Enrolments for the Graduate Diploma of Applied Tax Law subjects for study period 1 in 2015 are now open.
However, if you want to get started in 2014, the subjects CTA1 Foundations and CTA2A Advanced are currently open for enrolments for study period 3 2014.
These two subjects are the initial steps in our Chartered Tax Adviser Program that produces tax advisers with the professional tax skills and acute commercial skills to join our growing international network of Chartered Tax Advisers.
To find out more, and enrol, go to taxinstitute.com.au/education.
Upcoming events
Financial Services Taxation Conference
The 2015 Financial Services Taxation Conference has just been launched. Taking place on 18 to 20 February at the Surfers Paradise Marriott Resort & Spa on the Gold Coast, the conference will cover numerous tax issues of relevance to our industry, including infrastructure, TOFA, nominees and custodians, Pt IVA, transfer pricing and thin capitalisation, among others.
Visit taxinstitute.com.au to find out more or to register.
30th National Convention
Recognised as Australia's premier taxation conference, the National Convention is being held at the RACV Royal Pines Resort, Benowa, in Queensland on 18 to 20 March 2015. The National Convention will celebrate its 30th anniversary, so much is planned for this milestone.
Why not come along and be part of the tax profession's key annual event. Details are at taxinstitute.com.au.
Summer Sale starts soon
Our summer sale includes some great offers on a wide range of books, DVDs and more. Save up to 50% and pick up one of our CPD on DVD boxsets, back by popular demand. Visit our website for more information.
Have you downloaded our new app?
Our new app brings you each month's issue of Taxation in Australia on your iPad or Android tablet, alongside a host of great content from The Tax Institute. You'll also find each week's TaxVine in the app, along with your free paper of the month. Download the app from iTunes or Google Play and start discovering what's new for yourself.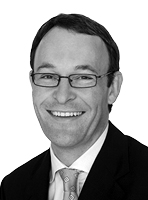 Noel Rowland
The Tax Institute

is Australia's leading professional association in tax. Its 13,000 members include tax agents, accountants and lawyers as well as tax practitioners in corporations, government and academia.