Last week we saw the Federal Government spark a national conversation about the need for nationwide tax reform, including the tax and spending mix at the State government level.
The Tax Institute strongly supports this debate and congratulates the Prime Minister for calling for a mature debate on the future of Australia's tax system.
On a daily basis, tax professionals interact with a complex and unwieldy tax system that is under increasing pressure to raise sufficient revenue to meet spending commitments. True reform can only be achieved by a national conversation on the role of all taxes in our system, including the GST.
Australia deserves a mature tax reform debate focussing on the country's tax mix at both the state and federal levels that is ideally free of cheap, political scaremongering.
Multinational taxation
Last week, The Tax Institute attended an invitation-only roundtable on multinational tax issues, which was held by the Federal Opposition. The Hon Bill Shorten MP, the Hon Chris Bowen MP and other MPs were present for parts of the roundtable that was chaired by the Shadow Assistant Treasurer, the Hon Dr Andrew Leigh MP. Our participation in this event was part of our ongoing contribution to the national debate on tax issues of concern.
With a high level of political and media interest in the taxation of multinationals this roundtable was an ideal opportunity to directly contribute to an informed discussion about the issues.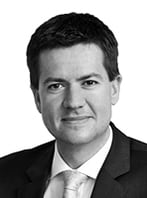 Robert Jeremenko CTA is Senior Tax Counsel of The Tax Institute.
The Tax Institute

is Australia's leading professional association in tax. Its 13,000 members include tax agents, accountants and lawyers as well as tax practitioners in corporations, government and academia.