The Tax Institute continued our ongoing engagement with key stakeholders this week, including key Federal MPs during the current Spring sittings of Parliament.
We met with both Government and Opposition MPs to discuss a range of tax matters of interest to both them and, of course, the Tax Institute. Topics included:
the need for financial planners providing tax advice to have appropriate tax and commercial law qualifications;
Tax White Paper latest: scope/coverage, timing, key reform topics;
Federation White Paper: revenue challenges for States, GST distribution;
G20/BEPS issues: domestic law changes/need for concerted international action; and
ATO Portal frustrations/ELS to SBR: the ongoing importance of the tax professional in an environment of moving towards more pre-filling/automation.
We look forward to continuing these discussions over the months ahead and, as always, welcome member input into our activities.
The Tax Policy team may be contacted via taxpolicy@taxinstitute.com.au.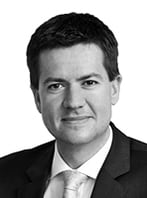 Robert Jeremenko CTA is Senior Tax Counsel of The Tax Institute.
The Tax Institute

is Australia's leading professional association in tax. Its 13,000 members include tax agents, accountants and lawyers as well as tax practitioners in corporations, government and academia.